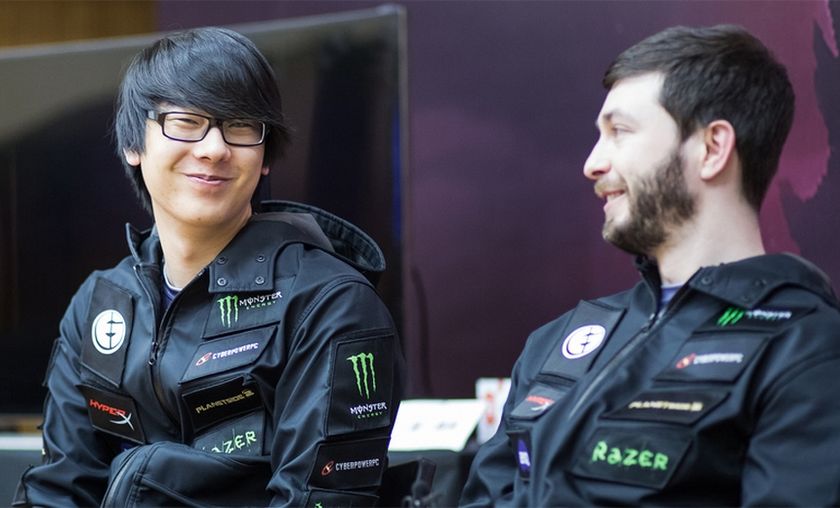 WePlay#3: Evil Geniuses sent to the lower bracket

image source
The seeds for the playoff double elimination bracket at WePlay Season 3 are set. The GSL group stage ended after a very long day one, with some surprising results.
After Elite Wolves grabbed an upper bracket seed from Group A it was Vega Squadron's turn to impress by defeating the two favorites for the WePlay title, Evil Geniuses and MVP Phoenix. By doing so they won Group B and will face the Peruvians tomorrow in the second series of the day.
Evil Geniuses will have the night to rest and rethink their strategies for the do or die series tomorrow, when they will have to face Team Spirit in the first lower bracket series. Although many hoped for a comeback from Syed Sumail 'Suma1L' Hassan's Storm Spirit with the new patch, today's drafts featured Mirana and Windranger instead. 
Unlike the games from Group A, Group B featured fast paced action, dominant performances, and a first official game for Riki in the new patch. Vega Squadron crushed the Boys in Blue in less than 25 minutes with a Clinkz - Riki draft.
The Koreans from MVP chose to play safe during the group stage, relying on confortable picks and combos like the Bristleback - Io duo or the global presence that Zeus and Spectre bring to the map. 
Starting tomorrow, April 29th, the series will be played on the big stage at the International Exhibition Centre in Kiev, Ukraine, and a lot of fans are expected to fill the venue with four CIS squads seeking glory. Na'Vi and Vega Squadron are in the upper bracket while Team Spirit and Team Empire will have to fight for their survival in the tournament from the losers side.
Upper Bracket
Round 1 - Best of 3
Round 2 - Best of 3
Lower Bracket
Final
Day one of the WePlay playoff is scheduled to kick off at 09:00 CEST, with Na'VI facing MVP Phoenix in the opening series.