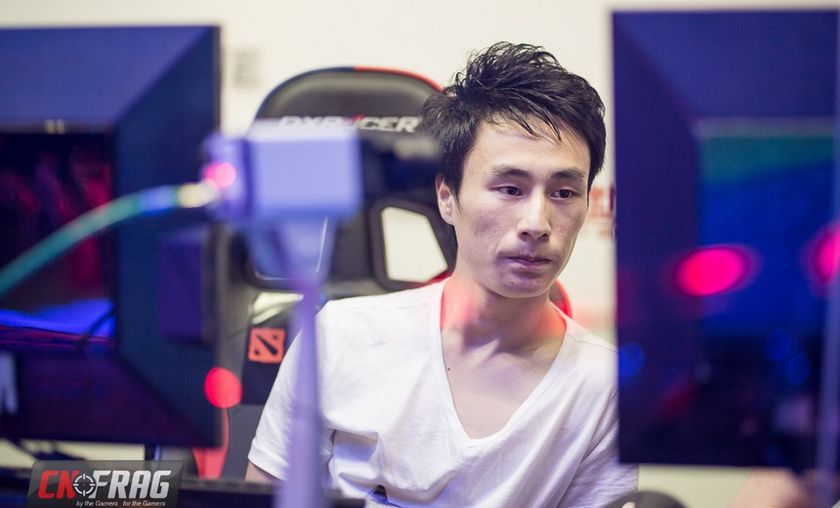 ZSMJ parts ways with White Fries Gaming
Earlier today it was announced that ZSMJ will be parting ways with White Fries Gaming.
Gong 'ZSMJ' Jian is one of the most storied Chinese carry players and was considered to be one of the best in the Chinese Dota scene at his peak.  He has played with teams like Vici Gaming, LGD, Tong Fu and Newbee, but after a brief stint with White Fries Gaming, ZSMJ announced yesterday that he will not be a part of the team anymore. This decision came as a shock to many as White Fries Gaming had already locked their roster prior to the Manila Major qualifiers.
ZSMJ stated on his Weibo that:            
"
After a month of training we could barely beat tier 3 and tier 4 teams. The four best-of-2 scrims we play every day is torturing me. To be honest, I'm an executer not a commander, and this is because of my personal issues. A few days ago someone said this to me – when a team forms, their full potential has already been decided. I had a different opinion. I thought through time we can improve, but at the moment this is not happening, and it probably won't be happening for a while, which is why I decided to leave."
ZSMJ also stated that he would continue his career if he received any offers from good organizations at this point in time, but hinted that if he struggled to find a suitable team he might call time on his playing career.
The departure of ZSMJ from the roster will see hyhy switch to the carry role and chisbug assume the role of a support.
Current White Fries Gaming Roster:
Benedict Lim 'hyhy' Han Yong

Pan 'yChen' Shuaifang

Fan 'ayo' Tianyou

Li 'chisbug' Chen
Source Courtesy: ZSMJ Weibo