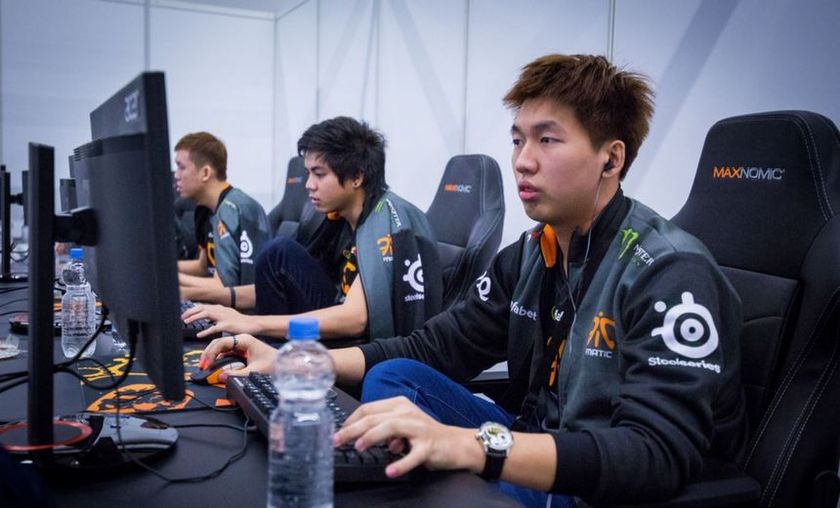 Fnatic drop out from WePlay Season 3

image source
Fnatic, winners of South East Asia qualifiers for the WePlay LAN event, have been forced to withdraw from the tournament due to a busy travel schedule. Group B runners up from the European qualifiers, Ad Finem, will take their place.
Fnatic have managed to qualify for all the upcoming premier LAN events, and it seems like the team are victims of their own success with an intense travel program ahead of them. In just two days time they will be playing at ESL One Manila, a tournament that ends on 24th of April, with WePlay set to begin on 28th of April.
Having to participate at three LAN events one after the other, namely ESL One Manila, WePlay and Epicenter was always going to be tough, and with their main objective being good preparation for the last Major of the Season, Fnatic has decided to bypass the WePlay competition.
According to the WePlay official announcement "after a long discussion it was decided to give the final spot at LAN to the finalists of European qualifiers, Ad Finem".
Ad Finem had a particularly good run through the qualifiers with 12 wins and only two losses. The team that defeated them to secure first place in Group B and to grab the ticket to Kiev for the end of this month was Team Liquid, who topped the group with a total of 39 accumulated points in 14 games, while Ad Finem finshed with a total of 36 points.
WePlay Season 3 LAN event is scheduled to take place in Kiev, Ukraine at the International Exhibition Centre from 28th of April to 1st of May. Four directly invited teams are joined by four qualifiers to battle for a share of the $200,000 prize pool.
WePlay Season 3 participating teams:
Invited teams:
Evil Geniuses

MVP Phoenix

Natus Vincere

Team Spirit
Qualified teams:
Elite Wolves

Vega Squadron

Ad Finem

Team Liquid
This will be the tournament where the revamped Evil Geniuses roster, with Kurtis 'Aui_2000' Ling and Sam 'BuLba' Sosale, will make their debut. Equally, Team Spirit will also have the chance to test their new line-up in front of their fans for the first time. Judging on their recent performance at Starladder i-League Dota 2 Invitational, Na'Vi should be a strong contender here as well and it will extremely interesting to follow their progress.
At the last two LAN events they've participated in, NA'Vi has defeated all the winners of Valve's events this year: Team Secret, the Shanghai Major Champions were bested by Na'Vi at DotaPit while OG, the Frankfurt Major winners, lost the direct confrontation with them at Starladder.
source: weplay.tv
headline image credits to ESL