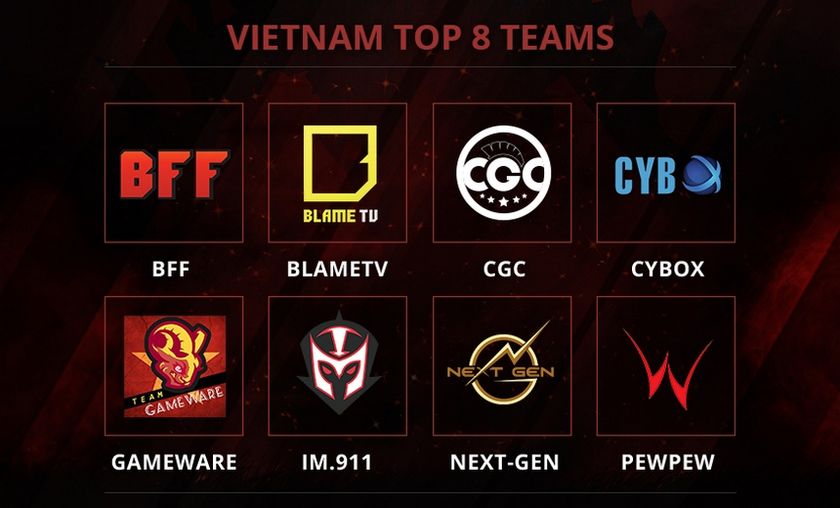 Vietnam prepares for a half month of National Dota
Playdota Star League is set to kick off on April 1,5 with the top eight teams from the area competing for Vietnamese supremacy in Dota 2.
Starting this Friday, Playdota Star League have games scheduled every weekend through the rest of April where the eight invited teams will first play in a round robin, before the top four advance in a double elimination bracket, with all the action set to take place in a best-of-one format.
The two finalists at the end of the double elimination bracket will face each other in an offline competition, most probably at the beginning of May. According to the organizers, Playdota.vn, the intention is to schedule the grand finals to take place during the biggest offline party for the Dota 2 Vietnamese community, The Gathering.
Although the prize pool for Playdota Star League (~$750) does not compare to what most online/offline International tournaments have to offer nowadays, this is certainly a good first step toward creating a competitive environment for the Vietnamese scene.
With the main goal promoting and encouraging sponsors to get involved with the Vietnamese Dota 2 scene, Playdota Star League has released the list of teams they'll be inviting to the tournament. The main criteria appears to be having a stable roster for the past three months and a clear pathway towards a professional career.
With that in mind the eight invited teams are:
Colosseum Gaming (CGC)

Gameware

Next Generation

Pewpew

IM.911

BlameTV

Cybox

Best Friends Forever (BFF)
The entire tournament can be watched from 18:00, Vietnamese time, via playdota.vn/streams, with the LZ Studio taking care of the commentary.