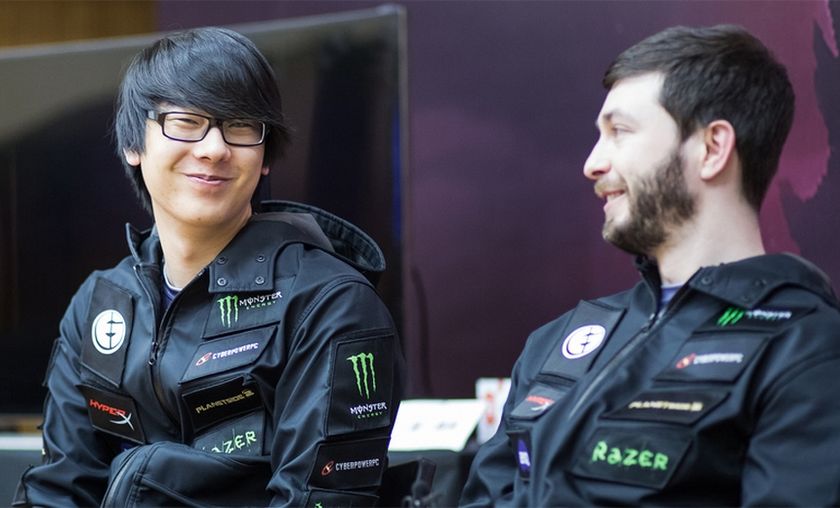 Aui_2000 and Bulba back to Evil Geniuses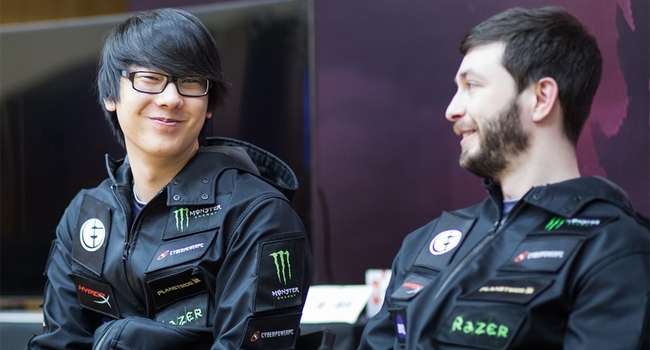 image source
With only two days left before the Spring Shuffle ends Evil Geniuses welcomes back to their roster Aui_2000 along with Bulba, formerly members of Digital Chaos.
A few days ago Shannon 'SUNSfan' Scotten, Digital Chaos owner and manager has tweeted "dead team", at that time it was only Theeban '1437' Siva officially announced as a full time coach for Team Secret.
In the last two days a lot of rumors have circulated regarding Evil Geniuses roster. Today, March 25th the North American organization has put an end to all speculations by announcing their full lineup for the upcoming Major and The International 6.
Evil Geniuses roster from position 1 to 5:
Kurtis 'Aui_2000' Ling

Syed Sumail 'SumaiL' Hassan

Kanishka Sam 'BuLba' Sosale

Clinton 'Fear' Loomis

Peter 'ppd' Dager
Yes, you got it right, Aui_2000 will be the carry player for EG and to clarify his relationship with both Digital Chaos and Evil Geniuses and more precisely with ppd, he made a two minutes video where he explains his position.
With the official announcement, the team captain ppd gave a statement regarding his feelings on the two departed members and also talked about Aui_2000's unexpected comeback to EG, considering the way he was replaced a day after winning the Aegis of the Immortals at Key Arena in 2015.
"
First off, I'd like to thank Universe for the past two years. We started from nothing and grew into the champions we are today. For that, I am eternally grateful. Second, I'd like to apologize to the players and management who were negatively affected by this sudden change [...] On a lighter note, I'd like to welcome both Aui_2000 and BuLba to Evil Geniuses. I know this is a bit shocking for most of you, but there never really was much bad blood between Aui and myself after The International 5. I am confident that with this roster we have a real shot at winning upcoming tournaments and TI6. Thank you for your continued support; it does not go unnoticed."
The full statement can be read on Evil Geniuses's official website.
Source: evilgeniuses.gg