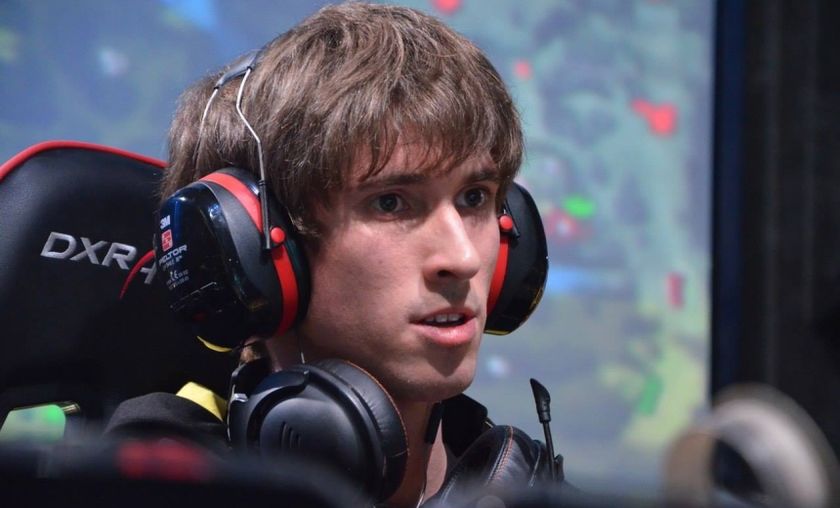 Na`Vi eliminated from MDL with 0 wins, Secret finishes strong
The International 5 European qualifier winner Natus Vincere has been eliminated from MarsTV Dota 2 League on day two with no wins to their name. Na`Vi competed in MarsTV Dota 2 League today in the absence of their captain Ivan 'Artstyle' Antonov who was disallowed to leave for China because he was unable to obtain his visa in time. 
To make do for this unfortunate circumstance, MarsTV remade their schedule for day two but Artstyle was still unable to make it in time. As a result, Na`Vi played their games today with Lt from Energy Pacemaker as their stand-in but losing their captain and support player proved too much for Na`Vi to deal with. Artstyle's attempt to China is now futile as the team did not make it to the playoffs as he had hoped.
Na`Vi's previous members Clement 'Puppey' Ivanov and Kuro 'KuroKy' Salehi Takhasomi on the other hand, had a tremendous run in group B finishing the groupstage with no losses. Team Secret started their day outmaneuvering and outplaying Invictus Gaming and showcased their players' wide hero pool in their match against Na`Vi and LGD. Guaranteed a poll position finish after disposing eventual second placer LGD, Secret drafted Techies in their non-consequential game against CDEC and finished strong with it.
For finishing first in the group, Team Secret received the same privilege as Vici Gaming, the first placer of group A, to pick their first playoffs opponent first. Second placers of the groups Cloud 9 and LGD will be picking second.
Round 2 - Best of 3
Round 3 - Best of 5
Headline image by Na`Vi Facebook.
---

More content on GosuGamers