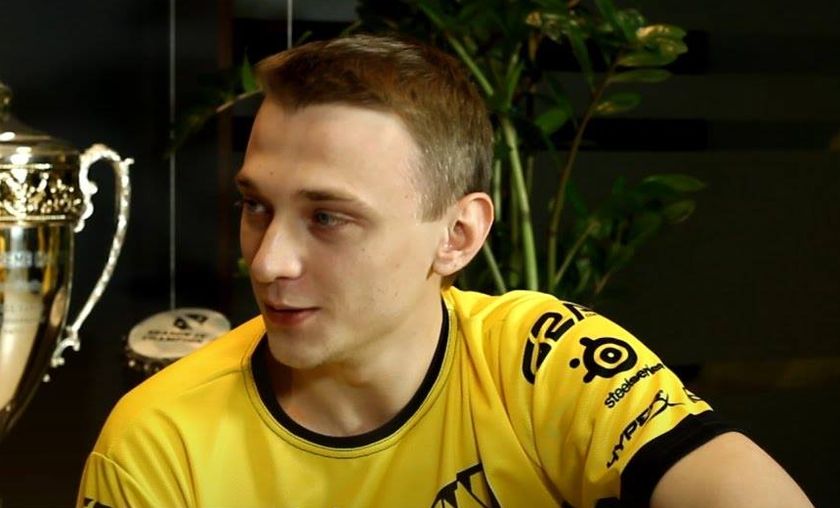 Artstyle to miss MarsTV Dota 2 League groupstage
In a series of confusing tweets between Ukrainian caster Vitali 'v1lat' Volochai and Natus Vincere management, it seems that Natus Vincere's captain Ivan 'Artstyle' Antonov will be missing out on MarsTV Dota 2 League's groupstage.
On Na`Vi's website, Na`Vi management stated that the visa issue is caused by the Embassy of China in Ukraine who stated that they will not be handing out any visas today. However, shortly after the post went up, a series of back and forth tweets between the Russian personalities made the situation even more complicated.
Some personalities claimed that Artstyle is currently on his way to China alongside Akbar 'SoNNeiKo' Butaev while some are claiming otherwise. With Na`Vi not altering their post or posting any updates in the last 5 hours, it is likely that Artstyle will not make it for the first part of the tournament. MarsTV also posted, "The Natus Vincere situation is really unfortunate, but we are trying our very best to find a solution" on their Facebook two hours ago at the time of writing.
We have not receive confirmation from the involved parties on who will be replacing Artstyle but rumors in the Chinese circle are pointing towards Lt from Energy Pacemaker.
Lt plays the support position for Energy Pacemaker. While communication might be a problem, Na`Vi will have to endure with their last minute stand-in until the playoffs, assuming they make it there. 
Na`Vi will be facing LGD in their opening match at MarsTV Dota 2 League. They will have to place top four to move into the playoffs.
Na`Vi team roster for MarsTV Dota League groupstage:
 Danil 'Dendi' Ishutin

 Akbar 'SoNNeiKo' Butaev

 Gleb 'funn1k' Lipatnikov

 Alexander 'XBOCT' Dashkevic

Lt (stand-in)
Source: Na`Vi website, Reddit 
Headline image from Na`Vi Facebook.
---

More content on GosuGamers