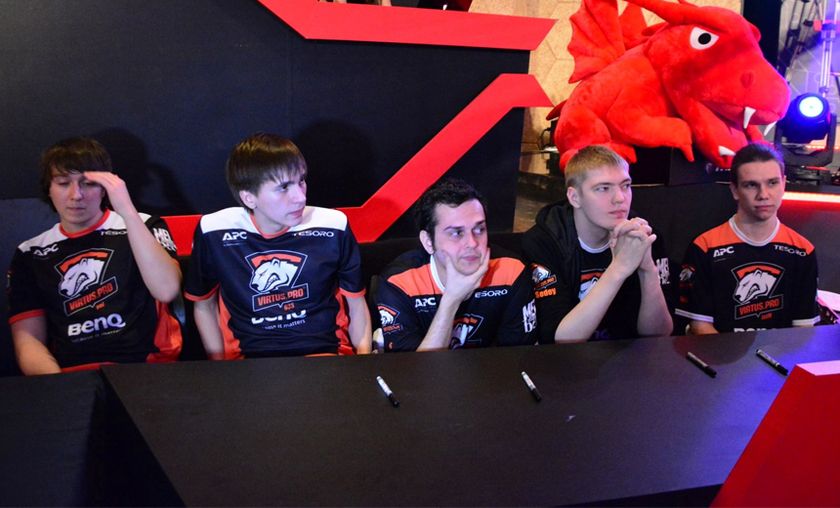 Virtus.pro drops Russian squad
The Virtus.pro organization has decided to drop their Russian roster, after their underwhelming performance in the past few months. While the club promised to return with yet another squad soon, they will now mainly focus on their second squad ASUS.Polar.
The winds of change are blowing for Virtus.pro, as both their DotA2 rosters will undergo major changes during the current CIS reshuffle. While we believed that ASUS.Polar was the one that got hit the hardest (after the departures of Andrew 'Mag' Chipenko and Alexander 'DkPhobos' Kucherya), the organization decided to prove us wrong. Today, Virtus.pro announced that they will drop the entire Russian roster, as the five players lacked the motivation and determination to compete in high-level tournaments such as i-League and DAC.
The disbandment of the Russian roster will certainly affect several major tournaments, such as StarLadder, DotaPit and D2CL. It is understood that they have been replaced by Moscow5 in StarLadder, what happens with VP's spots in other tournaments is yet to be settled. What is known is that the organization will now focus on preparing their second squad, ASUS.Polar, in order to secure a spot in The International 5. 
Virtus.pro Russian roster : 
Sergei 'God' Bragin

Yegor 'JotM' Surkov

Vladimir 'yol' Basov

Vadim 'Sedoy' Musorin

Stanislav 'BzzIsPerfect' Glushan
Photo by GosuGamers|
Source : VP
---
More content on GosuGamers