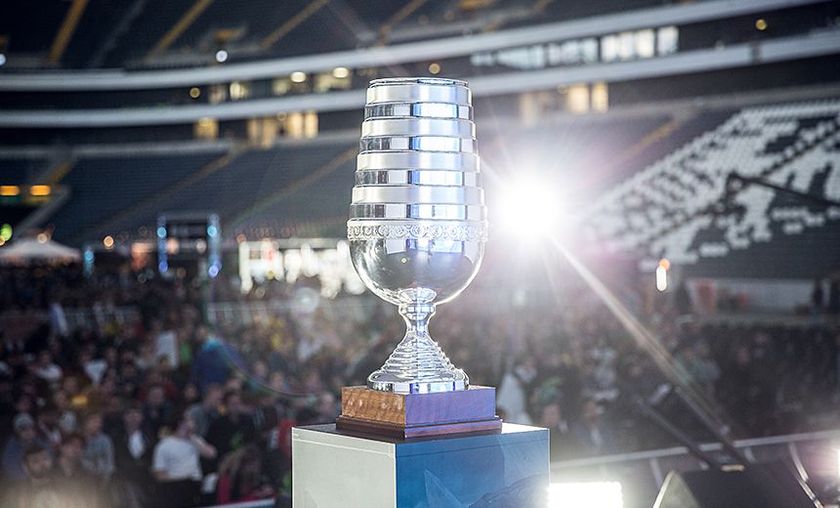 ESL One Frankfurt 2015 qualifier format announced
The first details have come out for the second ESL One Frankfurt and will feature three invited teams, three qualifier spots for European teams and two qualifier spots for Chinese and South East Asian teams. There will be no American qualifier for the tournament and the three invited teams will be announced over the coming weeks.
The Summer season of Dota 2 is slowly approaching and news has finally dropped about the upcoming ESL One Frankfurt. The original tournament held in June last year featured two invited teams, but this year we will see three. With the notable lack of an American qualifier for the event all signs will point to Evil Geniuses landing one of the direct invites to the tournament. ESL have announced on their website that the invited teams will be revealed over 'the coming weeks'.
This leaves the remaining five places in the tournament open for the qualifiers. Europe have three available qualifier places, China has a single spot while South East Asia get their own regional qualifer, a qualifier they had to share with China in last years event. All three regions will feature an open qualifier followed by the three regional qualifiers to compete for a chance to take a slice of a prizepool of over $150,000 in the Commerzbank-Arena.
Headline and banner images by Kelly Kline (flickr)
---
More content on GosuGamers