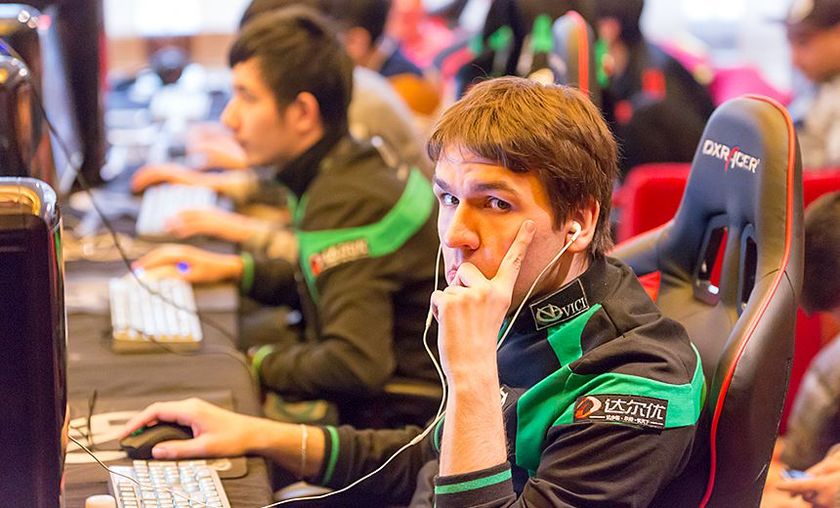 "I am very sorry" Black fuels exit rumours on Weibo
Vici Gaming's Black has made his first post on his Weibo account since January to apologize and further fuel rumours that he will be exiting the Chinese team after failing to secure the grand prize at the Asia Championships.
我不知道怎么说用中文所以我会用英文 I am very sorry for the disappointment we have caused in the Finals of DAC and it will probably be the end of one journey, hopefully for another to begin. 谢谢你们支持我 I am very happy to have fans like you around.
The Asia Championships have been an uncomfortable ride for Dominik 'Black' Reitmeier after he entered the group stage of the tournament unsure if he will still be playing for Vici Gaming after the big Chinese New Year shuffle expected to begin on February 19th, with most fans and players expecting his impending exit from the team. Things were beginning to look more promising for the German born player after Vici Gaming confidently secured their place in final of the tournament. An interview from Vici's captain Xu 'fy' Lin Sen confirmed this where he was quoted as saying "now that we are at the grand finals, i feel pretty lucky to have Black (on the team). This tournament he has been playing quite well."
However, Vici Gaming were outclassed in the grand final to lose 3-0 to Evil Geniuses a result that even Black claimed would be "a huge disappointment" when he was interviewed about his future during the group stages. Now it appears the carry player has accepted his departure from the team after making a post on his personal Weibo account today. 
The Chinese has been translated by our editor Ben as "I'll say this in English as I do not know how to say it in Chinese" and "Thank you for your support". Black seems to be taking the fall for his teams failure in the final and that "it will probably be the end of one journey". It seems he has taken the grand final defeat personally and is expecting his imminent departure. But where could he go if he does get kicked from the roster? This is an important time to be with a strong team as all of the top tier teams begin to look towards to the The International 5 qualifiers later this year. If Black doesn't find a top tier team in the next few months, his participation in the tournament could be under question.
---
More content on GosuGamers