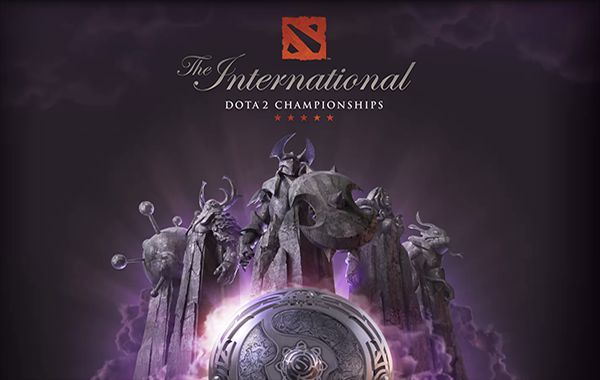 Valve announces the participants and qualifier schedule for TI4
The big day has arrived, as Valve just announced the competitors for this year's International. The teams that will be battling in the regional qualifiers have also been announced, and the qualifier brackets will span from May 12th through May 27th.
Through the official DotA2 website, Valve made the official announcement for the most prestigious tournament of the year, The International IV. Eleven teams have been directly invited to the main event, and they will be joined by the four winners of the regional qualifiers. The final spot will be covered by one of the four runner-ups, after the Play-in Series in Seattle.
The International IV's location will be the KeyArena, a multi-purpose stadium of the Seattle Center facilities, in Seattle, WA, USA. The 17.000 venue will be able to accommodate a vast crowd of Dota 2 enthusiasts, an amount way higher than Benaroya Hall, the host of the latest two versions of The International which had room for roughly 3,000 visitors. The location change was required due to the increasing popularity of the massive event held each year by Valve.
Without further ado, here are the invited teams for this year's International :
Alliance

Titan eSports

Evil Geniuses

Fnatic

NewBee

ViCi Gaming

Invictus Gaming

Team DK

Team Empire

Cloud9

Natus Vincere
The regional qualifiers for the tournament will take place from May 12th through May 27th. As mentioned above, the four winners will advance to the main event, while the four runner-ups will fly to Seattle and fight for the remaining spot.
The International IV Regional Qualifiers
America - May 12-15 (12:00 PM EST)
SEA - May 16-19 (12:00 PM SGT)
Union Gaming
Sneaky Nyx Assassins
No Earthspirit
Osiris Gaming
eHug
CNB eSports
Team Liquid
Revenge eSports
North American Rejects
TOP5
Mineski
MiTH.Trust
MVP.Phoenix
Scythe Gaming
First Departure
Arrow Gaming
Rex Regum Qeon
Zephyr
Execration
Orange eSports
China - May 20-23 (12:00 PM CCT)
Europe - May 24-27 (12:00 PM CEST)
TongFu
LGD 
CNB.cn
Orenda Gaming
DT.NGC
CIS-Game
Speed Gaming.cn
New Element
LGD.CDEC
HyperGloryTeam
NEXT.Kz
MeetYourMakers
Virtus.Pro
Team DOG
RoX.KIS
Aware Gaming
Relax
ESFX.Power Rangers
Monomaniac Gaming
hehe united
The qualifiers will consist of two phases. During the first phase, each team will fight every other team in a best-of-one match, with the top four teams advancing to the second phase. The second phase is a double elimination bracket with best-of-three matches. The first and second teams of the first phase will enter the Upper Bracket, and the third and fourth will start in the Lower Bracket. The regional Grand Final will be a best-of-five match.
Source : dota2.com