WePlay AniMajor group stage is all fireworks
WePlay AniMajor is just around the corner and it's set to bring the ultimate show in both production value and quality of Dota 2 games played.
With this being the final Major ahead of The International 10, the group stage is incredibly stacked. The teams entering the tournament from this leg are those who placed second in their respective regional Dota Pro Circuit league. They will be also joined by the top two placed teams in the wild card stage, making the group play an eight-team round-robin battle for one of the six playoffs slots. The top two teams at the end of the group stage will head to the playoff upper bracket, the 3rd to 6th placed teams will start the playoff run from the lower bracket rounds, while the bottom two placed teams will head home empty-handed.
WePlay AniMajor group stage teams:
Evil Geniuses
PSG.LGD
Team Liquid
beastcoast
Team Spirit
TNC Predator
TBD
TBD
From all the teams starting in the group stage aiming at a high place finish in order to secure a spot at TI10 via DPC points, one sets itself apart.
EG was the first team to book a ticket for The International 10. They did it with a flawless run in the first seasonal league, a runner-up place at the previous Major, and by finishing second in the second season of DPC leagues. Hence, the pressure is gone for them and this is just a final chance for them before TI 10 to showcase their most amazing plays.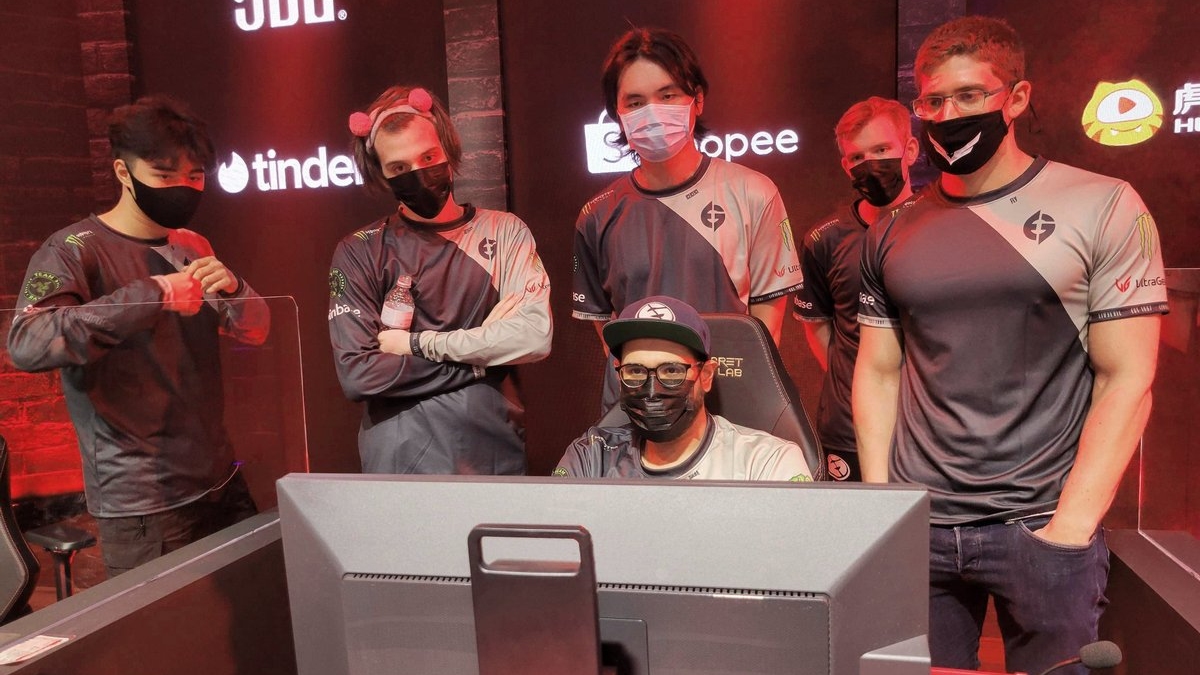 They are coming to the WePlay AniMajor in a patch where Daryl "iceiceice" Pei Xiang's all-time signature hero Broodmother is not regarded as a cheese pick anymore and can be a legit first ban material against them. The five-man, team fight oriented meta fits them like a glove now, and it's no wonder that through the second season of NA league they went through 42 different heroes in just 13 games played and almost ignored Azel "Abed" Yusop's Storm Spirit or Artour "Arteezy" Babaev's Terrorblade
After the intense bo5 grand final at the Singapore Major where Abed played Storm Spirit in all five games, EG went on picking the hero just twice through the next season, landing one win and one loss with it. Abed focused more on his Puck, Ember Spirit, and Tiny, while Artour practiced heroes that excel at taking objectives early such as Luna, Nature's Prophet, and even Tiny played from the carry role. The strong single target right-click carries were put aside or picked just once every now and then, while EG's focus was on securing strong team fights. Their most played hero is now Centaur Warrunner, on which iceiceice boasts a 100% win rate.
No matter how relaxed they come to this Major, it's hard to imagine that they won't make it out of the group stage. It's up to them if they are ready to make a push for that top two finish or not, but one thing is sure: fans will be in for a treat as this will also be the first time when EG will get to play against an old friend on a LAN set-up. Syed "SumaiL" Hassan is in Kyiv with Team Liquid and will look to give his absolute best.
Team Liquid was forced to make a swift adjustment in the second week of DPC leagues as Samuel "Boxi" Svahn requested some time off to deal with personal matters. For the first time in over three years of playing in the same formula, the current Team Liquid members had to adapt on the fly to a new player joining them. SumaiL's arrival also triggered role swaps within the team, Max "qojqva" Bröcker having to embrace the temporarily vacant offlane role. But, everything turned out to be working brilliantly for Team Liquid, who improved their Season 1 result and are now entering the Major from a group stage spot.
SumaiL got to play four Leshrac games since joining the team, losing just one match up with it, against Brame, in his first series with Liquid. Following the 7.29 meta trends, Liquid crushed their regional adversaries with heavy team fight drafts. Faceless Void is their most successful hero heading into the AniMajor, with a 100% win rate from four games. They are undefeated with Mars and Tiny as well, two heroes they tend to pair with Warlock. Liquid also abused the minus armor strategy this season.
Of course, Solar Crest has been nerfed three times already in 7.29 patch, but the Snapfire-Slardar combo is still extremely powerful and it's something Liquid has added to their arsenal. All in all, all the troubles they had to overcome at the beginning of the season only made Team Liquid stronger and the WePlay Animajor is the place where they aim for greatness.
Team Liquid needs a top 3 finish at the Major to secure a spot at TI10 via DPC points and with OG fighting in the TI qualifiers, it's safe to assume that anyone who has a chance to avoid playing against them in the last push for the biggest event of the year, will go beyond their limits to do so.
If Liquid need a top three finish, for Team Spirit the stakes are even higher. Making now their Major debut, nothing short but a grand final presence will ensure them enough points for TI10.
Team Spirit arrive at the WePlay AniMajor as the CIS seed two team after an absolutely marvelous league run. Only Virtus.pro took them down this season, and that was actually the series that pushed Team Spirit to second place in their region.
Without a doubt, they embody the CIS playstyle to perfection. Team Spirit play aggressively, they pressure their adversaries from early stages, they are always on the hunt and they never take long breaks for farm. Mirana is one of their most played heroes this season and that speaks volumes. They use it mainly offensively, Miroslaw "Miroslaw" Kolpakov feeling extremely comfortable on the hero and ending the league play 6-1 with it. Both position one and position 2 players of Spirit are pure definitions of aggressive cores. The dynamic duo Alexander "TORONTOTOKYO" Khertek and Illya "yatoro" Mulyarchuk are what allow Team Spirit to play a highly fast tempo.
However, with this being the first Major tournament for all the team members, except captain Yaroslav "Miposhka" Naidenov, Team Spirit might just replicate Virtus.pro's run at the previous Major and crash out of the tournament rather fast. Toronotokyo's super flashy moves on Puck or Storm Spirit are high-risk, high rewards plays that can backfire when pitted against mid-lane veterans. The group stage is packed with the best teams in the world and it will be a hard challenge for Team Spirit to avoid elimination.
But, one can hope, and if we are to pick a dark horse of the WePlay AniMajor group stage, that has to be Team Spirit.
Qualifying for TI10 via DPC points is an almost impossible mission for TNC Predator as well. Much like Team Spirit, they need to reach the WePlay AniMajor grand finals to secure that ticket to Stockholm.
TNC underwent a few roster changes towards the end of last year and a couple more after they lost the regional battle in the first DPC season. They are now with a new captain, and still without an official coach. Nonetheless, with Marvin "Boomy" Rushton taking the leadership and with Jun "Bok" Kanehara also joining in, TNC was one match away from taking SEA's first seed. They lost the bo1 tiebreaker with T1 and will have to aim at the grand finals starting the tournament in the group stage.
They took a comfortable lead in the Southeast Asia DPC league by taking full advantage of the broken Beastmaster at the beginning of the patch. Once he got nerfed, Armel "Armel" Tabios switched his attention to Puck, and Tiny and TNC started to look more into team fight-oriented drafts rather than their usual fast forward objective taking game plan. Lion is among their most played heroes this season, both Boomy and Timothy "Tims" Randrup having flawless runs on it.
In fact, forcing their opponents to guess who will play what hero is something TNC enjoyed doing a lot this season. They have a great pallet of flexible picks, which they can rotate between more than two players to confuse the adversaries right from the draft.
The big test for TNC will be to adapt at the very fast pace the Major is unfolding. If most of their group stage adversaries have already experienced it firsthand what is it like to play three to four bo2 series in a day at the previous Major, TNC Predator will have to cope with that in Kyiv for the first time. And if they will be able to manage the intense schedule and get prepared for every team they play against on the fly, they might join T1 in the playoffs.
 
After disaster struck back in the spring for beastcoast, the SA pride team has now landed safe and sound in Kyiv, Ukraine and it's ready to play.
beascoast was seed #1 team last season, but couldn't make it to the Singapore Major due to covid related issues. Luckily, the 500 DPC points grabbed by taking first place in SA league at the end of the first season and the 300 points from this season puts them at a 99.62% probability to lock themselves for TI10, according to Ben "Noxville" Steenhuisen's calculations.
In other words, beastcoast need just a top-eight finish to avoid TI10 qualifiers, and judging on their seasonal league run, they are more than prepared for this. It's no secret that they have the best Wraith King player in the world. Héctor "K1" Rodríguez has been making waves with this hero long before it became a meta pick. However, in the current season, he played it just twice, winning both games. His new favorite hero seems to be Faceless Void, on which he has a 100% win rate coming into the Major.
beastcoast is a team well anchored into the current meta, having successfully tested Leshrac, Mars,  Magnus, Centaur and all the meta big team fight combos in the league season. Mars-Leshrac, Mars-Earth Spirit and Sven-Grimstroke are just a few of their most successful combos from Season 2 SA league. The strong lane presence and the early team fight meta is something that fits beastcoast's play style perfectly and their adversaries should be aware of their hunger to prove themselves on a Major stage after such a long wait for LAN events to return.
With beastcoast starting from the group stage and NoPing waiting in the playoffs, the SA Dota fans are right to expect a fabulous story to be written.

Since Director8 returned to the organization, PSG.LGD has only been on the rise. From a wild card spot in the previous season, they are now entering the AniMajor as China's seed #2 team. Their performance so far also gives them a pretty good shot at going to TI10 straight from the AniMajor. They need just a top 8 finish to book that flight to Stockholm.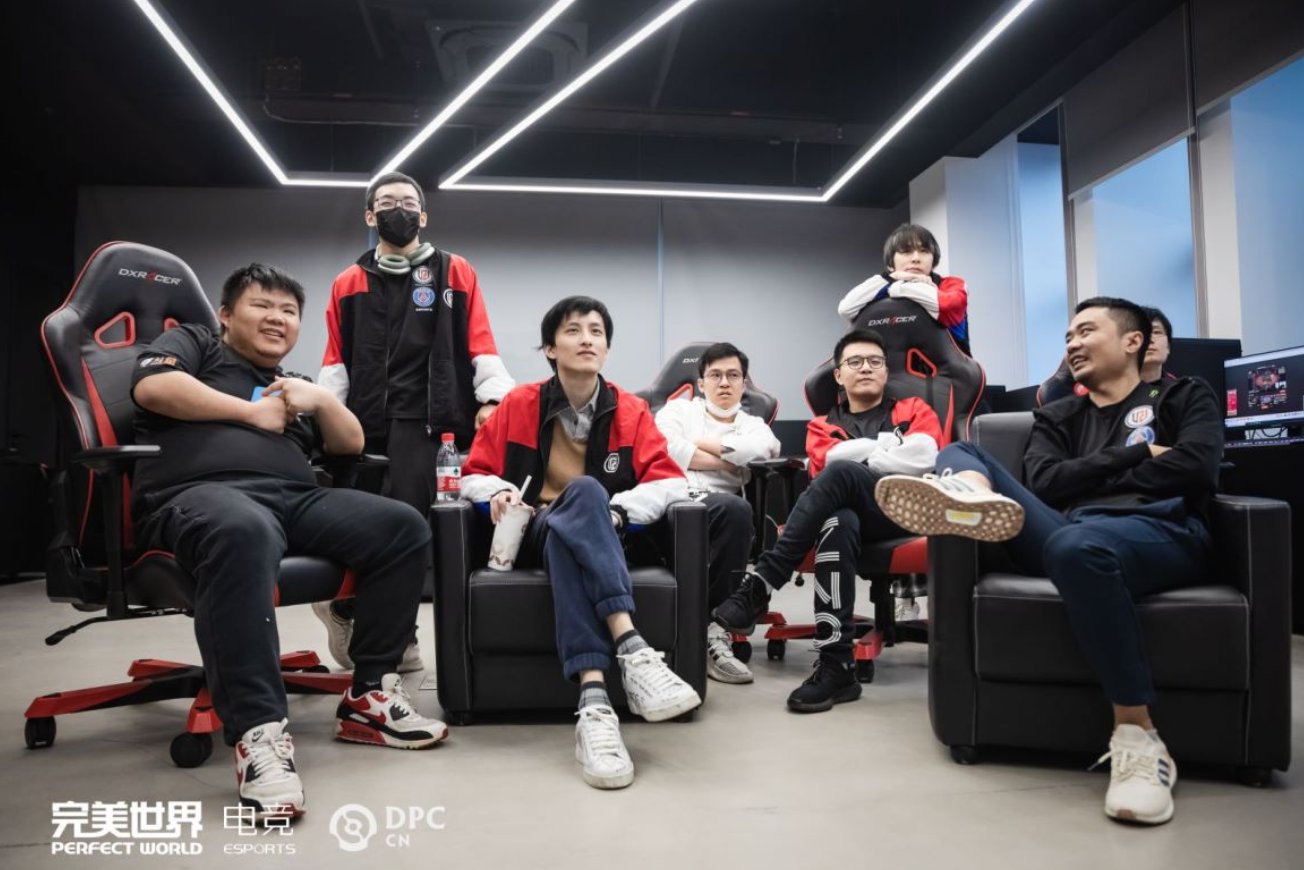 At the Singapore Major PSG.LGD dominated the wild card leg, crushed the group stage to advance to the playoffs upper bracket and had a smooth sail until Invictus Gaming knocked them out of the tournament in third place. Their amazing run was mostly based on strategies built around Elder Titan, which was their most played hero in Singapore, picked 15 times in 35 games played in total. Death Prophet and Troll Warlord were also among their most picked heroes, but unlike iG, who came back home with the title and didn't bother too much to change something in their game plan for the second seasonal league, PSG.LGD never touched some of the heroes that helped them reach top three.
The only one that made more than a few appearances in season two was Elder Titan, but played just five times in total. They come at the WePlay AniMajor with a 63% win rate from 19 games played  in the Chinese league.
Their hot pick right now is Snapfire, a hero that was the flavor of the meta, especially because of her Lil' Shredder synergy with Solar crest. But, even with the nerfs applied to the item recently, she still is a very good lane dominator and a very strong team fight tool. PSG.LGD paired her multiple times with Faceless Void for the ultimates combo, hence, Void is also among their most picked heroes this season.
Faceless Void is a hero Wang "Ame" Chunyu has among his favorites, so it's no surprise to see him now boasting a 86%win rate with it in the current patch.  Overall, PSG.LGD are one of the main contenders at a top two placement in the group stage and another top three finish at the WePlay AniMajor.
Two of their current members are former Wings Gaming players and no matter how new you are in the Dota 2 scene, you must have heard the great story of TI6. If somehow you haven't', be prepared for PSG.LGD, who are fighting for more than just qualifying for The International.
WePlay AniMajor is set to begin on the 2nd of June with the Wild Card matches. The group stage action will unfold June 4-7 and will give the final six teams for the playoffs stage, so make sure to tune in and witness what is the final show before TI10!