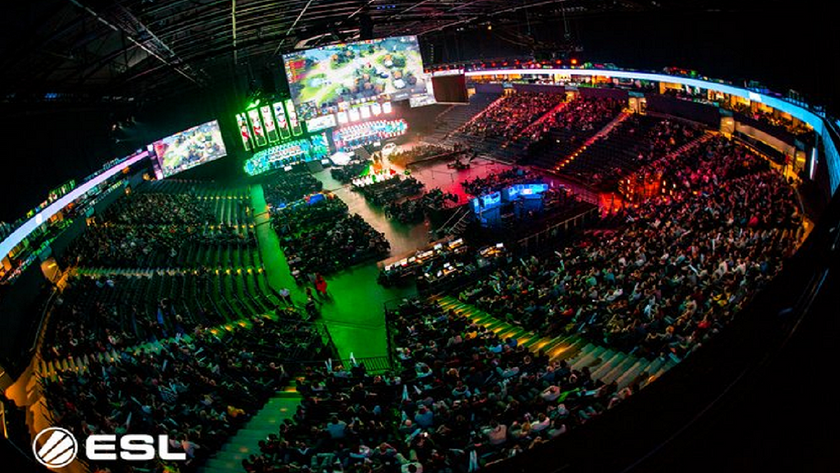 ESL One Hamburg 2019 lowdown
Title image courtesy of ESL 
ESL One Hamburg 2019 is about to kick off with twelve teams bearing down on Germany, ready to pen a new chapter for the season. 
Starting out with humble beginnings as an esports league in 1997, ESL has since become an elite name in the industry. For the last few years, ESL has been one of the most prolific and finest tournament organizers and sponsors in the world supporting and promoting Dota 2. The ESL One series for Dota 2 began a new tradition with ESL One Frankfurt 2014. Eight teams competed for the lion's share of the $150,000 prize pool at the event and ESL has since raised the bar for Dota 2 LAN events, transforming into one of the greatest premier events multiple times a year.
Now, for the third year in a row, ESL One returns to Hamburg with 12 teams competing for the largest slice of the $300,000 prize pool. 
Kicking off two weeks before the first DPC 2019-2020 season events, ESL One will no doubt become a proving grounds and test run for teams looking to claim the first points towards TI2020. For others, it will be a chance to brush shoulders with some of the top teams and bask in the spotlight, even if for the briefest of moments. 
A clean slate, unproven track records and new opportunities. Anything can happen at ESL One Hamburg 2019 where a new championship team is waiting to etch their name on the trophy and ESL One history. 
ESL One Hamburg 2019 Teams
 Virtus.pro

 TNC Predator

 Vici Gaming

 NiP

 Team Liquid

 beastcoast

 Quincy Crew

 Gambit

 Vikin.gg

 Fighting Pandas

 Wind and Rain 

 Alliance
 
ESL One Hamburg 2019 Format
Group Stage

Will be played from October 22-24
Two groups, six teams each
Bo2 round robin
Top two teams advance to the Upper Bracket of the playoffs
3rd and 4th placed teams advance to the Lower Bracket
Bottom two teams from either group are eliminated
Tiebreaker rules apply in order:

Direct points between tied teams
Neustadtl Score (Explanation)
Number of wins overall
Number of wins between tied teams
Time coefficient
Coin toss

Playoffs

First round of the Upper Bracket will be played on October 24th
The rest of the playoffs will be held at the Barclaycard Arena from October 25 to October 27 in front of a live audience
Double Elimination
Except grand finals, All games are played in Bo3 Series
Grand finals are played in a Bo5 Series
ESL One Hamburg 2019 Prize Pool
ESL One Hamburg 2019 boasts a $300,000 prize pool distributed between all 12 teams in the following way:
1st place - $125,000
2nd place - $65,000
3rd place - $35,000
4th place - $20,000
5-6th place - $12,000
7-8th place - $7,500
9-10th place - $5,000
11-12th place - $3,000
ESL One Hamburg 2019
ESL One Hamburg 2019 is set to take place between October 25-27th, as the final 12 teams will battle each other for a $300,000 prize pool. Stay tuned for a chance to watch some of the new rosters at their first LAN of the freshly started DPC season.