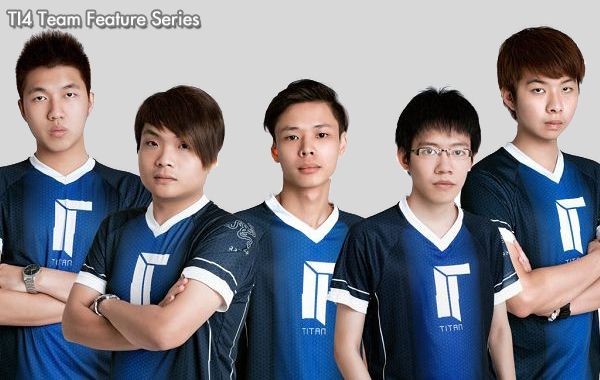 Titan - SEA pride against the world


Southeast Asia has shown strong performances during the past The Internationals. Aside from two third-place finishes, SEA also placed two teams in the top eight of the Chinese-dominated The International 2. This year, however, progress had been slow as the region bore witness to numerous roster changes and issue. Only one team was deemed worthy of a direct The International 4 invite this year, and that is team Titan.
Note: Hover over the player images to know more about individual stats!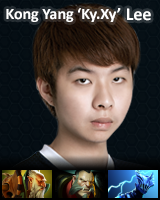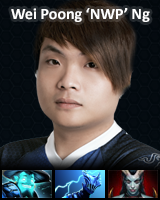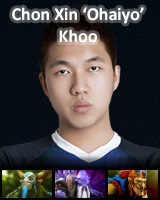 Malaysian-team Titan is carrying the hopes of many on their shoulder. Southeast Asia has them as the sole invited team into this year's The International, a stark contrast from the at least three that the region had been receiving from that tournament's first three installments. This development, however, came with little to no surprise. The region, in respect to the others, have lagged behind and have been totally outclassed by their eastern counterpart.
The players are not new to this situation, however. Not only did they encounter a similar adversary last year, they also broke past all expectations. Four out of the five members of Titan were actually part of the Orange eSports squad who finished third during last year's The International. Outside of the players, it definitely would be rare to find someone who would have pegged the team to finish as high as they had.
"
Am I dreaming? Why am I in the final day of TI3?
" -
Ohaiyo
Word of their strong performance got around, and soon they were bigger gaming superstars than they already were. That, along with their winnings of nearly one million Malaysian Ringgit ($287,000~), was even able to catch the attention of Malaysia's Ministry of Youth and Sports. Possessing the valuable combination of youth and experience, bright things are expected from the team, right?
In a surprising development, the team's middle laner Yee Fung 'Mushi' Chai announced his departure from the team to join team DK . Mushi said that the decision did not come easy, and he believes that his teammates will still be the same team as they were from their TI3 run even without him 'as long as they believe in each other'.
Despite what Mushi said, it was evident that what transcribed was a big blow to the team. Chai was very instrumental on Orange's success, and a player of his caliber would be very hard to replace. The remaining players would not keep their tails between their legs though, and they decided to move forward by yet another surprising development. The four remaining players chose to move out of Orange eSports and transfer to Titan, a relatively new multi-gaming Esports organization who was offering better compensation for them. Taking the stead of Mushi was former Zenith player Chee Chai 'Ice' Chua. 
"
I believe we as 5 have all the necessary chemistry and determination to finally succeed in the end
." -
YamateH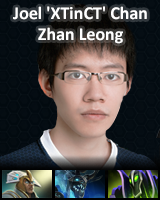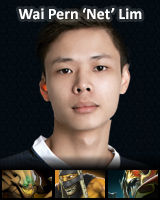 The start was not easy for Titan. They were trying to figure out how they want to play, and the different skillset (compared to Mushi) offered by Ice did not make it any easier. Despite this, not many can match up to Titan just because of the individual skills and experience brought by each player. However, the GMPGL SEA Grand Finals held at Manila served as an eye-opener for them as they finished only second place after being swept by Mineski, 2-0, in the finals.
"
As long as our performance during TI is stable it'll be good enough a challenge for all the other teams.
" -
YamateH
Titan continued their search for themselves by replacing Ice by ex-RisingStars and First Departure player Galvin 'Meracle' Kang. The rising star has proven to be an exceptional carry, and team member Ohaiyo recognized this move to be something that will give 'bigger draft options' for the team. This change drastically transformed how the team plays, for better or for worse. Meracle's split-pushing carries were given farm priority, and it actually reaped rewards. Though they didn't finish on a significant position, Titan has played well above their slumping selves during G-League, securing draws against teams like DK and iG.
Unfortunately, Meracle was not allowed to participate with the team during the AsianCyberGames because of his nationality. Replacing him was one of the players originally considered as Mushi's replacement, Wei Poong 'Yamateh' Ng. Despite not being able to practice together, YamateH played well and showed displayed good harmony with his teammates. In the end, Titan got payback against Mineski as they took the top honors after climbing from the lower bracket and then defeating Mineski in two straight best-of-three games.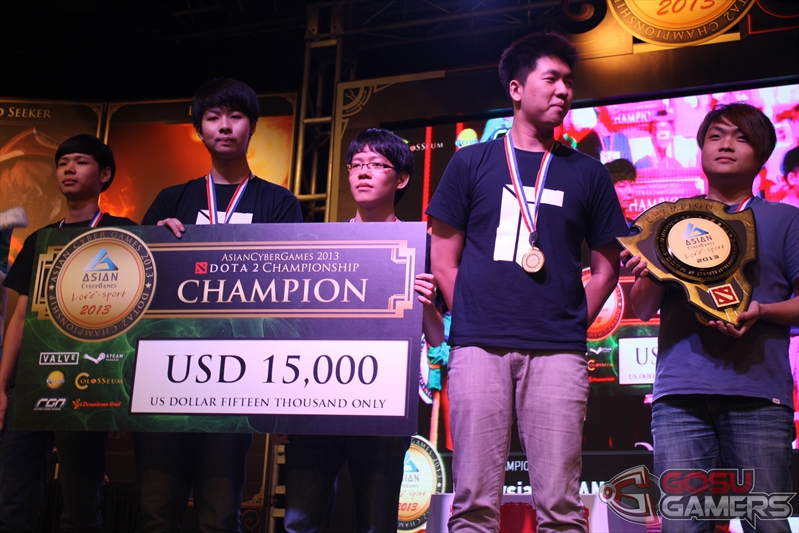 Post TI3

2013


 - AsianCyberGames 2013

 - GMPGL SEA Grand Finals

2014
 - The Inaugural

 - Corsair Asia Cup

 - jD Asia Season 1 

 - GosuCup June
Fresh from a big victory, Titan starts its 2014 with the RedBull ECL tournament at Beijing. Despite being the undisputed king of SEA and returning from their full roster, they placed last in this tournament. Their rather one-dimensional split-pushing riddle have been solved by the Chinese, and comparisons between YamateH and Meracle were inevitable.
With Meracle's playstyle being the suspect of Titan's losses, the team has parted with him and has now finally added YamateH as part of the official team roster. This time, YamateH was willing to play full time and stay at the gaming house, and having played just a few months prior defiinitely helped their cause. Titan didn't waste any time, as they won the Malaysia Cup and had a strong start on JDL Asia just mere weeks after this addition.
Despite this, their struggles will return anew. They were among the first teams to be eliminated from the third season of Sina Cup, wherein they lost to LGD and DT after barely getting through New Elements on the qualifiers. They also finished third place on the AsianCyberGames best-of-the best invitational as they were defeated by eventual champion Scythe Gaming.
Titan again headed into Shanghai for a crammed playweek on WPC-ACE. They exceeded expectations, finishing a more than decent 6-1-4 record which includes 2-0 wins over CIS and iG. They have seem to have found themselves, and they have even translated this strong performance into victories in tournament such as JD Asia, WD Pro Series and The Inaugural.
Once again, the team has hit the China wall that has been stopping them for so long. They lost to both iG and LGD on The Summit Asia, and then they were eliminated by New Elements on GosuCup Asia. After a win on Corsair Asia, they suffered defeat again at WPC-ACE's LAN playoffs and the ESL One qualifiers at the hands of DK and LGD respectively.
But as always, the team has shown great resilience and have always come back strong after their defeats. Titan have won GosuCup June, and they are also in good position in the ongoing Goodplay Gaming tournament and datBet Dota Championship.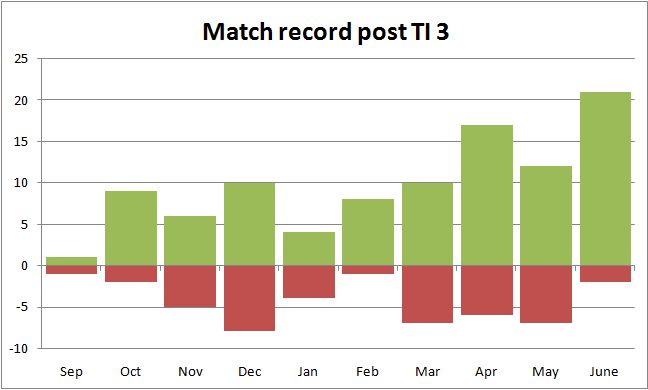 Titan had the rare privilege of experiencing the best of both worlds. Obviously, SEA was in abundance of those small, regular tournaments which exposed the teams to multiple styles and drafts. They were also able to compete on Chinese tournaments, experiencing the disciplined and methodological attack of of the teams there. While they were able to have a significant finish on their Chinese tournaments, the experience are still valuable part of their growth.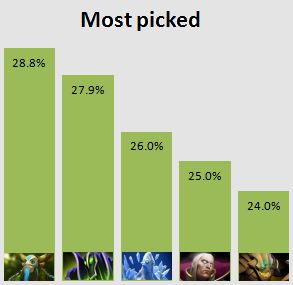 As the graph top shows, Titan's confidence rode over to a good start for their team. However, they hit a wall at November, and even losing to Mineski on a LAN tournament. They had a rough start at December because of G-League, but they bounced back with a strong performance at ACG.
January was the final month they were with Meracle. It was a tough month, which included a 0-8 showing at Redbull ECL.  But their game activity level and winning percentage improved after adding YamateH, and they were able to conquer a number of SEA tournaments. It can be worth noting that many of their defeats this year came against Chinese teams.
Titan's favorite pick is Ohaiyo's Nature's Prophet - a hero we have seen him excelled at during The International 3. Among their favorite picks are two of Net's favorite hero, the Rubick and the Sandking. 
One surprising hero on Titan's list is Invoker. This is a hero that Meracle was able to use when his signature heroes like Naga and Morphling are banned, at then the new carry in ky.xy was also adept on using this hero.
Among the team's favorites that did not make the graph are heroes like Shadow Shaman, Mirana, Lone Druid and Shadow Demon. Their current middle-lane player has a good repertoire of hero which includes Viper and Razor, contrary to his limited hero pool back at the AsianCyberGames.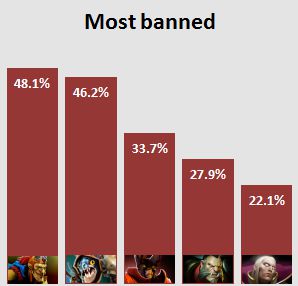 The team's bans are not very special. Batrider, Lycan and Invoker were very famous bans throughout the world. However, all these heroes have the ability to get some sort of vision which sorts of counterplays Net's strong positional heroes.
Slark has a very high placing on Titan's ban list. Despite playing it a bit themselves, they made clear through their bans that they won't to play against this hero. Titan's drafts can be a bit greedy, and a hero with a good snowball capability is something that they don't want to encounter.
Another hero who placed high on the heroes they don't want to play against is Doom. Titan likes skill-based carries like Invoker and Ember Spirit (and before, Storm Spirit, Tinker and Queen of Pain as well), which of course can possibly be shut down with a Doom.
NOTABLE GAMES
---

Trivia
-Ky.xY and Ohaiyo came from the same hometown and were friends even before they started playing Dota.
-These players were present during The Asia (ACG) 2012, but on different teams. Ohaiyo and Net were playing for MUFc, while the other three were playing for Orange.
-Net is known for his positioning on the tree lines. Now well known for his Sandking, he also used to be very famous for his Vengeful Spirit
-Ky.xY had an infamous incident last The International 3 wherein he accidentally denied the Aegis. In an amazing stroke of coincidence, he was also able to deny an enemy this year.
-Titan is a multi-esports organization. Among the teams they have aside from this Dota 2 squad is a CS:GO team.
Head over to our Titan and The International wiki page for more information!

Statistics source: Datdota, GosuGamers
---