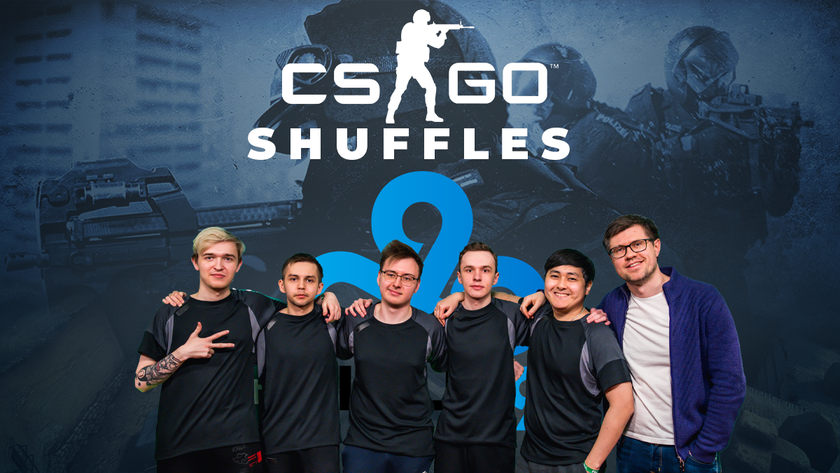 CSGO Shuffles: Cloud9 returns to CS:GO with their acquisition of Gambit Esports roster
The brand returns to the professional circuit after a year of absence.
Cloud9 has just announced that they are back in CS:GO. The team picked up the Gambit Esports roster, who has been playing under a neutral name for the past few months, as the US-based team bids a return to the long-running esports franchise.
The current Gambit lineup will now be playing under the Cloud9 brand, which saw their last match in March 2021. The new Cloud9 lineup consists of:
The roster last played together as the team Players in the recently concluded Europe Regional Major Ranking (RMR) B event. There, the team managed to secure a Legends spot at the upcoming PGL Antwerp Major.
At the same time, C9 is bringing in Gambit head coach Konstantin "groove" Pikiner, analyst Ivan "F_1N" Kochugov, and the team's manager Aleksandr "Sweetypotz" Scherbakov as part of the deal with Gambit.
Cloud9 commented:
"When we left the league, we always promised that we would be back. This week, we are returning to the scene with an iconic line-up. This collection of players has shown incredible promise and talent, and we are thrilled that we can continue to support their passions and careers.

This is an exciting time for Counter Strike, with LAN events returning we're seeing incredible interest amongst fans. I would definitely say the resurgence is well under way." - Jack Etienne, Co-Founder and CEO of Cloud9