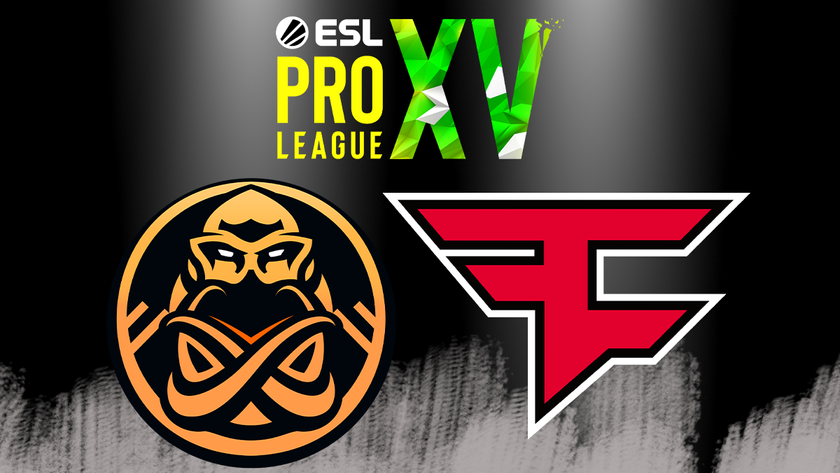 ESL Pro League: ENCE and FaZe Clan move on to the quarterfinals
The two teams beat Fnatic and Players respectively in the Round of 12.
Playoffs matches for the ESL Pro League Season 15 are well underway now, as the Round of 12 matches is played, at least for the first half of it anyway. We are already seeing some big names falling to the side at this point in the competition. With two more matches set to be played within the next 12 hours, we will then see who else will proceed to the quarterfinals of Season 15.
The two teams have been languishing in the middle of the pack in many recent tournaments, and they are trying to prove that they are more than that in Season 15. The two teams first met in Overpass, a current favourite of the team (based on an interview Gosugamer did with Snappi, which you can watch HERE). It clearly shows that the team is comfortable with the map as they handily beat Fnatic 16-5 here to grab the first point of the match.
After Overpass, Nuke comes to play, which is coincidentally a favourite of Snappi's. Here again, ENCE showed their prowess, but with a little bit more challenge as Fnatic managed to gain an upper hand in the first half, ending it 11-4, but ENCE rose back and grabbed wins after wins in the second half, eventually winning the map 16-12, and the second-point win for the team.
ENCE won 2-0.
The meeting between the American and Russian teams begins with Inferno, where FaZe Clan won easily 16-4, collecting the first point of their match. The Russians then rose in the second map, Mirage, where they easily beat FaZe Clan 16-5, dominating in both halves of the map.
Unfortunately, their luck ran out as FaZe managed to gather themselves to win Overpass, 16-9, thus giving them the win to proceed to the quarterfinals.
FaZe Clan won 2-1
---
ENCE will be meeting Movistar Riders in their Quarterfinal match, while FaZe Clan will be going up against Natus Vincere.
The next matches for the Round of 12 will be Heroic vs Team Liquid, set to play at 1500 GMT while Entropiq will be meeting Astralis at 1330 GMT.