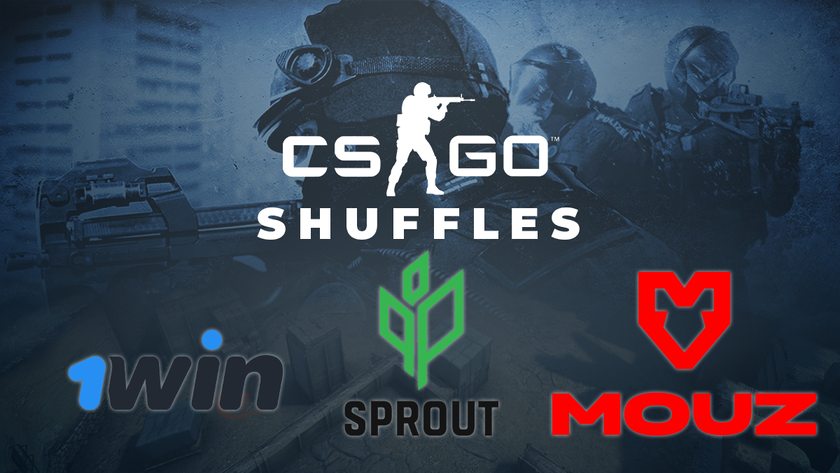 CS:GO Shuffles: Sprout grows in size and two players return to professional CS:GO
The returnees are back from a long break and from VALORANT into the world of Counter Strike again.
2022 is here, and teams are rallying to start to play in tournaments again. Along with the new year, new strategies are being formulated by teams all over to get themselves ready to play the best that they could in the coming year. This includes shuffling and transfers of players between teams, and in some cases, between games.
The Russian team 1WIN has announced that they are adding Egor "flamie" Vasilyev to their roster for 2022. The ex-Natus Vincere player has been on the bench for the past year, but also jumped in to play for NAVI Junior now and again. That team was making waves and reaping success in the past year in the academy scene. – which includes grabbing the runners up position in the WePlay Academy League Season 2.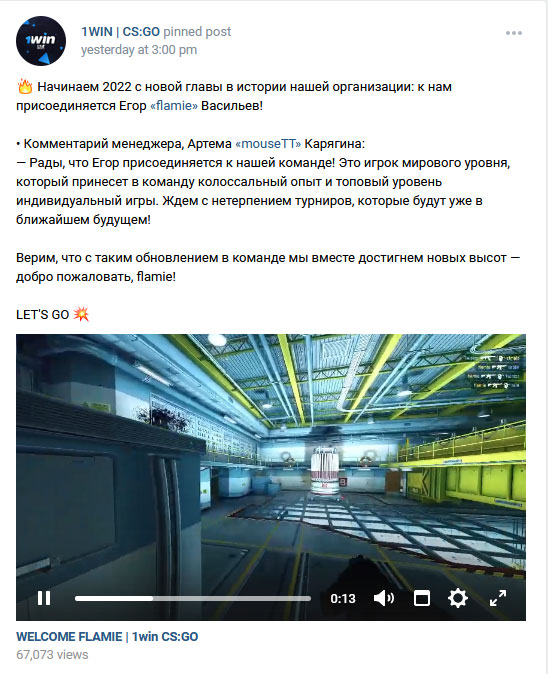 His move signals his return to active CS:GO competition, albeit with a tier-2 team. But with this, he will be in the midst of playing the game rather than being benched while seeing his teammates zoom past him racking up experience on the competition circuit. 1WIN is a team known for competing in B and C-tier tournaments like Malta Vibes Series and ESEA Cash Cups with top three finishes being the norm.
Nathan 'NBK' Schmitt has announced that he is back in the CS:GO competitive circuit after spending about half a year playing VALORANT. He will be playing for MOUZ this time around, after a free transfer from OG to MOUZ.
 He is no stranger to the CS:GO fraternity. He has played for some of the best CS:Source and CS:GO teams around. Names like G2 Esports, Team Vitality and OG are just some of the names associated with him.
With his nickname as 'The Kingmaker', he has been instrumental in many wins for the teams he has played for before. This includes two CS:GO Major championships -  DreamHack Winter 2014 with LDLC and DreamHack Open Cluj-Napoca 2015 with Envy. At the same time, he has also made HLTV's top 20 player ranking every year between 2013 and 2015.
MOUZ on the other hand faced a lot of trouble in the 2021 season, as they crashed out of PGL Stockholm in the 12th-14th place and placed dead last at IEM Winter. The team is hoping NBK's inclusion in the roster for 2022 will change their luck and bring them back to their previous levels, and even surpass them if possible.
The MOUZ roster is now as follows:
Christopher 'dexter⁠' Nong
David '⁠frozen⁠' Čerňanský
Aurimas '⁠Bymas⁠' Pipiras
Ádám 'torzsi⁠' Torzsás
Nathan 'NBK' Schmitt
Dennis 'sycrone⁠' Nielsen (coach)
Frederik 'acoR⁠' Gyldstrand (benched)
The team hailing from Germany has completed their 2022 roster with the official acquisition of Max "Marix" Kugener. The rifler from Luxembourg will be the fifth player for the team.
"For our fifth member, we are delighted to welcome another promising and gifted player. With all that young blood, we do believe a great future awaits us. We are happy to welcome you to the family, Max!"
Marix was previously playing for SPARX ESPORTS, PIXLIP Gaming, LowLandLions and Defusekids, among others.
The full lineup for Sprout will be:
Max "Marix" Kugener
Timo "Spiidi" Richter
Fritz "slaxz-" Dietrich
Rasmus "raalz" Steensborg
Victor "Staehr" Staehr