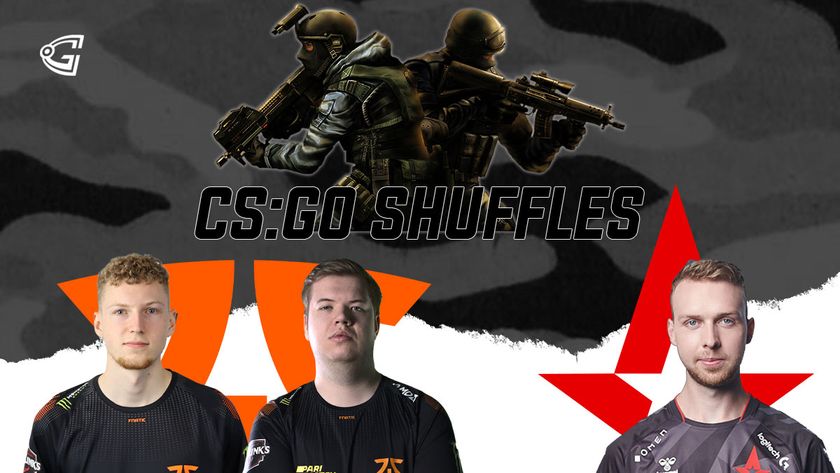 CS:GO Shuffles: Fnatic bench jackinho and lose JW while gla1ve is back with Astralis
New shuffles were made just in time for the upcoming Stockholm Major.
As we approach the biggest event for CS:GO for 2021, teams who are lucky enough to be heading to Sweden are finalising their strategy and plans, while other teams not fortunate enough are planning their strategy for 2022.
Two major teams saw big shuffles for this week thus far – Fnatic and Astralis. The former sees not one but two persons leaving the team, while the latter sees a beloved IGL back in the game after experiencing fatherhood for the first time.
Lukas 'gla1ve' Rossander has returned to Astralis after celebrating the birth of his son – just in time for Stockholm Major. His return is just in time for the upcoming Major, which happens later this month. He left the team in early September, where he opted out to be part of the team for BLAST Fall Groups as well as the IEM Fall RMR.
In his absence, Lucas "Bubzkji" Andersen and Andreas "Xyp9x" Højsleth fill in for the team and was solid throughout, giving the team a comfortable top 4 finish at IEM Fall and qualifying for BLAST Fall Finals too.
The lineup for Astralis's Major team will be:
This will be Lucky's first Major tournament, while Xyp9x and dupreeh have played in every single Major event in history.
Commenting on the lineup, Kasper Hvidt, Director of Sports for Astralis said:
With gla1ve, Xyp9x, dupreeh, Magisk, and Lucky we bring 4 Major winners and a young, raw talent, which gives us a great combination of young energy, hunger, experience, skills, and in-game cleverness that only a few teams can match. The energy on the team is very high right now and I can guarantee, we will bring our A-game to Stockholm
Fnatic has announced that Jack "⁠Jackinho⁠" Ström Mattsson has been removed from the team's active CSGO roster i.e. benched. No replacement was announced, but Owen "⁠smooya⁠" Butterfield will be standing in temporarily until Fnatic finds a permanent replacement for a fifth.
This shuffle came after only 10 months of playing together in the team. Unfortunately, he did not deliver the expected wins, which has contributed to the benching by the team.
Jackinho was originally bought on board as the team's AWPer to replace Robin "⁠flusha⁠" Rönnquist
At the same time, Jesper "JW' Wecksell announced that he will be ending his almost eight-year stint with Fnatic and will now be a free agent. He will be pursuing new opportunities elsewhere. This is after the team benched him and went international.
JW has helped the team to multiple titles, which includes 3 Major crowns. He was instrumental for Fnatic to make history as the first CS:GO Major champion (DreamHack Winter 2013) and as the first team to win back-to-back Majors (ESL One Katowice 2015 and ESL One Cologne 2015).
He said to Dexerto that he will still stay in Counter Strike, but is unsure on what role it will be.