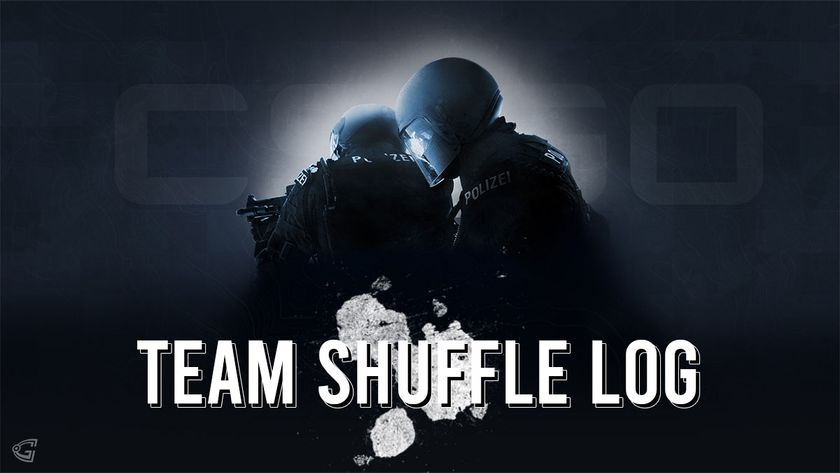 [Updated] CS:GO Roster Updates log
Everybody is shuffling as teams start moving their chess pieces around to gain the upper hand in their journey to Stockholm Major 2021
With the upcoming Flashpoint Season 3 becoming a Major for CS:GO in Europe and DreamHack Masters Spring 2021 looming, teams are now changing around their roster to collect points so they can get enough points to qualify for the Major at the end of the year. Plus the new substitution rule from Valve where 20% of the points earned at the event will be taken as a penalty will be given to teams if they substitute at least one player during the tournament means the 6-man meta may finally go out the window.
Europe
The team will be playing in the upcoming RMR tournament with a change in their overall roster. This is due to the new rule enforced by Valve. The team said:
"Valve made it clear that they do not intend to change the rules. Na'Vi needs as many points as possible to qualify for the Major. In this regard, the team had to coordinate the final roster for the next tournament to avoid penalty points."
Because of this new rule, the team has elected to keep Valeriy "b1t" Vakhovskiy in the team over Egor "flamie" Vasilev for the upcoming RMR tournaments as well as DreamHack Masters Spring 2021.
The new lineup for Na'Vi will be:
Aleksandr "s1mple" Kostyliev

Denis "electronic" Sharipov

Ilya "Perfecto" Zalutskiy

Kirill "Boombl4" Mikhailov

Valeriy "b1t" Vakhovskiy

Andrey "B1ad3" Gorodenskiy (coach)
Team OG will be joined by Shahar "flameZ" Shushan as their fifth man in their CS:GO roster. flameZ will fill in the gap left by Issa "ISSAA" Murad's departure. His signing, along with Nikolaj "niko" Kristensen in March stemmed by the disappointing result experienced by the team in the past couple of months.
"With Nikolaj and Shahar now joining the roster, we are confident that we can keep pushing the team towards the highest levels of Counter-Strike. Shahar is an amazingly talented young player who already understands what it takes to perform at the highest level, and we will do our best to offer him the right tools to bloom even more this season." - Charlie Debs, OG COO
This signing up means the rumour of Michał "MICHU" Müller joining the team is just that – a rumour.
flameZ will be making his debut during the BLAST Premier Spring Showdown 2021 which is set to start on 13 April 2021.
The updated line-up for OG now are:
Aleksi "aleksib" Virolainen

Valdemar "valde" Bjørn Vangså

Mateusz "mantuu" Wilczewski

Nikolaj "niko" Kristensen

Shahar "flameZ" Shushan

Casper "ruggah" Due [Coach]
Thanks to Jesse "zehN" Linjala who accidentally shared the information in a stream, we now know wo the team is negotiating for the new In Game Leader. The team is negotiating a contract with Chris "chrisJ" De Jong, who has been playing with the team as a loan from mouseports from the start of the year. FPX has replaced chrisJ with another stand-in - Miikka "suNny" Kemppi – but now we know that the contract negotiation between FPX and him is still ongoing.
The other option that FPX is currently considering is Alex "ALEX" McMeekin, who was recently benched after Cloud9 pulled out from active CS:GO competition. ALEX has substituted for the VALORANT team Prodigy before.
If FPX fails to sign either chrisJ or ALEX, zehN will be picked as the IGL for the team
Current FPX Lineup:
Jesse "zehN" Linjala

Martin "STYKO" Styk

Pavle "Maden" Bošković

Asger "Farlig" Jensen
Current considerations:
Christiaan Willem George "chrisJ" de Jong

Alex "ALEX" McMeekin
Team Vitality has signed Jayson "Kyojin" Nguyen Van after benching Cédric "RpK" Guipouy. RpK will leave the team after BLAST Premier Spring Showdown.
 A statement from coach Rémy "XTQZZZ" Quoniam said: "The team is facing some difficulties, and we need to find a new pace."
"Kyojin is a more support-oriented" player, which "hardly exists in France apart from Rpk." – team owner Fabien "Neo" Devide
His signing comes one week after being officially unbanned from Valve. The 22-year-old got his VAC unban on April 3, meaning he can now compete in Valve events. His account was banned in 2018, and after three years of investigating, the VAC ban on his account has finally been lifted.
The current lineup for FPX:
Dan "apEX" Madesclaire

Mathieu "ZywOo" Herbaut

Richard "shox" Papillon

Kévin "misutaaa" Rabier

Jayson "Kyojin" Nguyen Van

Rémy "XTQZZZ" Quoniam [Coach]
Benched:
Cédric "RpK" Guipouy [ After BLAST Premiere Spring Showdown]
Cloud9's Alex "ALEX" McMeekin is now a free agent. This move comes three weeks after the announcement of the team's exit from competitive play due to "dissatisfied with the level of results the team."
ALEX was Cloud9's In Game Leader (IGL), which team was acquired from Team Vitality last year. With his team, he competed in nine events in the past six months, without delivering good results.
With ALEX's departure, C9 still has high-level talent like Xeppaa, es3tag, mezii, and floppy under contract. General manager Henry "⁠HenryG⁠" Greer and Cloud9 mutually agreed to part ways on April 6.
The team has confirmed that they will be adding Michał "MICHU" Müller as part of their CS:GO roster. Tarik "tarik" Celik has meanwhile stepped back from the active roster of Evil Genius, according to a tweet sent out by the team. Tarik will now focus on streaming and content creation. MICHU will be joining the team in the midst of their current boot camp in Europe.
"Michał is a talented new addition to our roster and a player who is hungry to compete with the best,"  - EG's esports director Greg Kim
From another tweet shared by Tarik himself, he shared a statement in a Twitlonger on why he is stepping away.
"I'm unhappy that we weren't able to meet expectations of a world class Counter-strike team. It's been very up and down, but mostly down lately. Our results as a team have been lackluster and led to the decision of me benching myself. By no means do I think I was playing well throughout the hardships, but I believe that even with our new lineup that underlying issues had still existed. Ultimately, I had a different approach to our issues however the team didn't agree with my views. I respect their decision but came to the conclusion that I shouldn't be a part of a project which I had lost faith in. I still take part in the responsibility of not being able to elevate our team to a consistent top level, and I do not believe one individual is at fault. We won as a team, and we lost as a team. With that being said, I still hope they can come to see success again even if it is without me. We had many great memories and victories that we can cherish forever."
Current Evil Geniuses roster:
Peter "stanislaw" Jarguz
Vincent "Brehze" Cayonte
Tsvetelin "CeRq" Dimitrov
Owen "oBo" Schlatter
Michał "MICHU" Müller