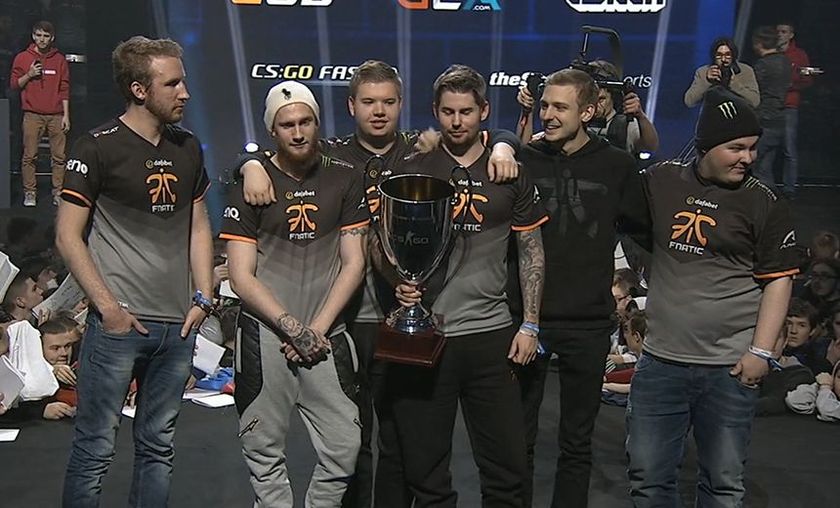 SLTV Starseries XIV finals: Fnatic eliminate Na'Vi
Fnatic win the finals of SLTV Starseries XIV after defeating Na'Vi 2:0 on de_dust2 and de_cobblestone. 
Click here for results, VODs and all the other information
Map 1-Dust 2 (16:3)
Map 1 turned out to be a very tough one for Na'Vi and a sweet victory for fnatic. The first half began with Fnatic on the CT side winning the pistol round against the home team with an insane 4k by Dennis ''dennis'' Edman. Na'Vi showed signs of life by winning the 7th round with the score being 6:1. Again, Fnatic picked up their game  the next round and kept on winning rounds with ''dennis'' leading the charge the whole game. Another major highlight of the first half, the round Ladislav ''GuardiaN'' Kovacs shined, was the insane 1v3 awp clutch leading to a 3rd round win. The first half ended with Fnatic gunning Na'Vi out with the final score being 12:3. The second half pistol was won by Fnatic with ''dennis'' stepping it up again with a 4k. That seemed to seal the deal for Fnatic, winning the first map of the finals.
Map 2-Cobblestone (16:7)
The map's first half had Na'Vi on the CT side. The pistol was won by Na'Vi with an all around team effort. Fnatic opened their account in the 4th round and from there on it was pretty much a bunch of bad rounds for Na'Vi. as Fnatic came through with better strats and sealed the first half with a score of 10:5. The second half pistol round was what sealed the deal for Fnatic with Jesper ''JW'' Wecksell getting a 3k. A slight glimmer of hope was shown by Na'Vi in  the 21st round when Denis ''seized'' Kostin delivered a 1v3 clutch, but those dreams were crushed by Fnatic in the next round with an eco win and the Swedes finally claimed the map with a 16:7 score and lifted the SLTV starseries XIV trophy.
Round 2 - Best of 3
Round 3 - Best of 3