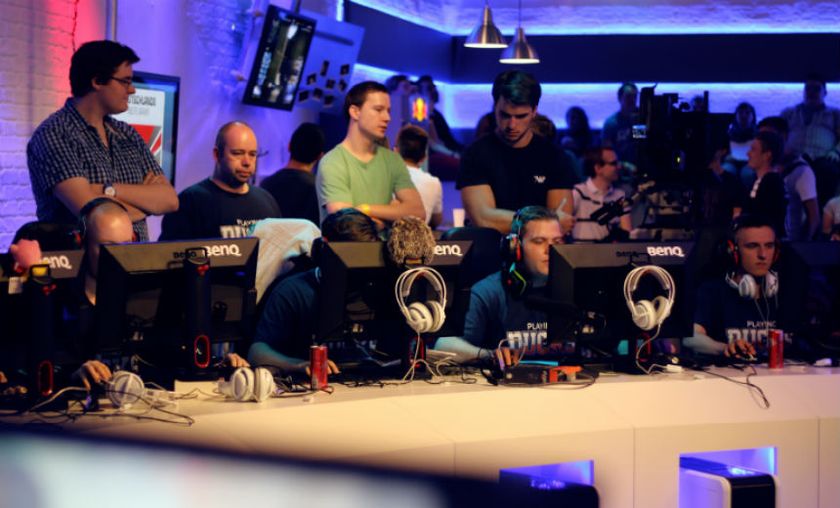 Playing Ducks adds crisby, keev and tabseN
Following the German shuffle, Playing Ducks have decided to make some changes of their own garden as well. They brought in three new players, crisby, keev and tabseN.
With so many changes around the German teams in the last few days, Playing Ducks decided to grab a chance and recruit some free agent players. With the departure of Danish duo Sune "crZy" Hansen and Morten "COLON" Johansen the team brought in Oliver "kzy" Heck and Andre "Andrue" Dangel, however the results weren't at the expected level so the German team was in a search for another solutions.
Today, they announced that Christian "crisby" Schmitt, Kevin "keev" Bartholomäus and Johannes "tabseN" Wodarz will be joining their lineup. Both crisby and keev are ex players of Playing Ducks, while the tabseN was just released from the mousesports roster.
"

A new year has started and with this changes to our current CS:GO Division have occured. We have had up's and down's throughout the last year. Due to personal reasons we have been forced to change up the roster and add new fresh blood into it.

We have decided to bring in three old Playing-Ducks players known as Kevin 'keev' Bartholomäus, Christian 'crisby' Schmitt and former mousesports player Johannes "tabseN" Wodarz. We will Participate in the German ESL Pro Series and in the upcoming ESEA Season 18 Main League.

A big thanks towards Playing-Ducks, DICOTA, Mifcom gmbh, SteelSeries, LC-Power and CKRAS" - Jannik "tweakstaR" Hansen, team manager of Playing Ducks told GosuGamers.
Playing Ducks' new lineup includes five active players and two reserve players. We will see them in the action at the next ESL Pro Series for Germany and in the ESEA Season 18 Main League.
Playing Ducks' line-up:

André "Kirby" Kempa

Oliver "kzy" Heck

Christian "crisby" Schmitt

Kevin "keev" Bartholomäus

Johannes "tabseN" Wodarz

Reserve players:

Kevin "kev1n" Baumgardt

Jens "shirox" Wietow
---
More content on GosuGamers: