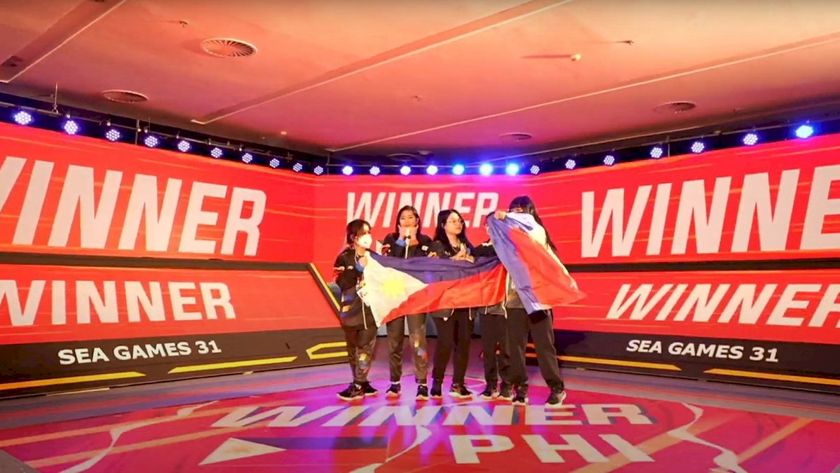 31st SEA Games: Team Philippines books a top-two finish at the Wild Rift (Women) event
Image credit: SIBOL Esports
Team Philippines is not slowing down, losing only one match for the entire tournament.
After their impressive 4-0 run yesterday in the group stage, Team Philippines secures a top-two finish for the nation after an emphatic 3-1 series win against Thailand. The loss puts Thailand into the lower bracket finals, awaiting the loser between Singapore and Vietnam to see who can claim the bronze medal.
The Philippines have been brought creativity during the past two days, picking a total of 23 out of 84 available Champions during their past seven matches. Olaf, Jayce, Irelia, and Xin Zhao have been their most played Champions with the Berserker being picked in four different matches while the rest have been chosen three times each.
Philippines Women

vs
Thailand Women
In their best-of-five against Thailand, the likes of Jayce, Yuumi, Olaf, and Irelia made two appearances each over the four matches. With Thailand proving to be the Philippines' biggest challenge during the group stages, it came as little surprise that the Thais took the first match of the series. However, the Philippines pilled on the pressure and the intensity in the next three matches, giving Thailand a real run for their money.
Having secured a top-two finish, they now await the winner between Singapore and Vietnam, knowing another best-of-five finish gets them the gold. With the men's team failing to get a medal, this is the nation's next chance for securing that. As for the hosts, having won the men's round will be looking to make it two-for-two as we head into the final matches to close out the Wild Rift (Women) medal event.