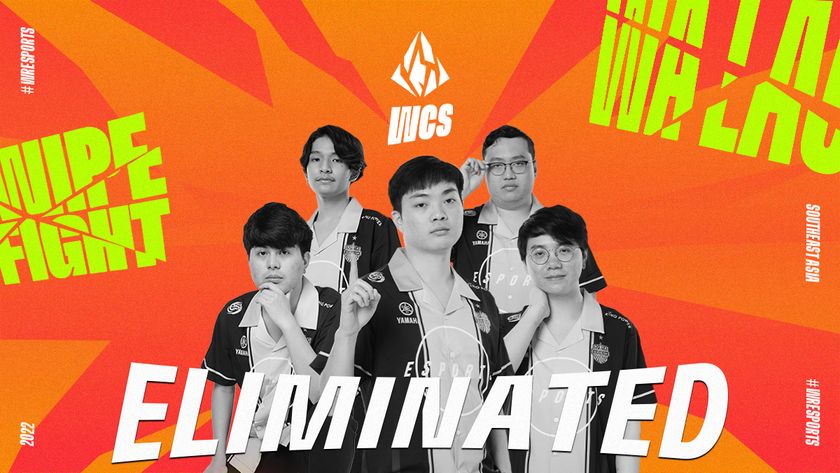 The Kings of Kings advance at the WCS SEA 2022 playoffs
After a stunning upper bracket final, it was time to wave goodbye to a team in the lower bracket of the WCS SEA 2022 playoffs.
While Team Flash managed to survive a first game loss to dominate Flash Wolves in the upper bracket final, the lower bracket required some attention as two teams were waiting in the wings, hungry to claim their spot in the lower bracket finals against the Taiwanese squad. Both Rex Regum Qeon and Buriram United were ready, and even though both teams had booked their tickets to the ICONS World Championships, the current focus was winning the Wild Rift Champions Southeast Asia event.
RRQ keep the PH hopes alive
In the upper bracket finals, we witnessed Team Flash's Coyote absolutely destroy Flash Wolves in the final game of the series, securing a quadra-kill before two minutes had even passed. While this series did not feature anything remotely similar in kills, it did see the Kings of Kings dominate their opponents, swiftly and brutally. Right from the start of the series, it was clear which team was the stronger of the two, as RRQ made it a point to just keep the pressure going constantly.
Even when it seemed as though Buriram United could make a small comeback by securing objectives, the Philippines squad were there to shut them down, with Exosen even securing a Dragon steal with Spirit Fire in game two. After going up by two games, RRQ relaxed slightly with their bans, giving up the Thresh to Whatthejes, a champion he is known to be unstoppable with.
But, even with that pick, and the player securing three early kills, a support was never going to carry BRU to victory, as RRQ continued to pressure them across the map, securing ace after ace and nearly every objective. In the end, game three was over in under 15-minutes, as RRQ marched to victory.
With the win, RRQ will now look ahead to tomorrow's lower bracket final, where they will have to muster all their strength to face Flash Wolves – the same team which dropped them into the lower bracket. However, this time it is a best-of-seven series, as the stakes involve a place in the grand finals to face off against Team Flash. You can watch all the action from the WCS SEA Finals over on the Official Wild Rift YouTube Channel, as well as keeping up on all the information via our GosuGamers Wild Rift page.