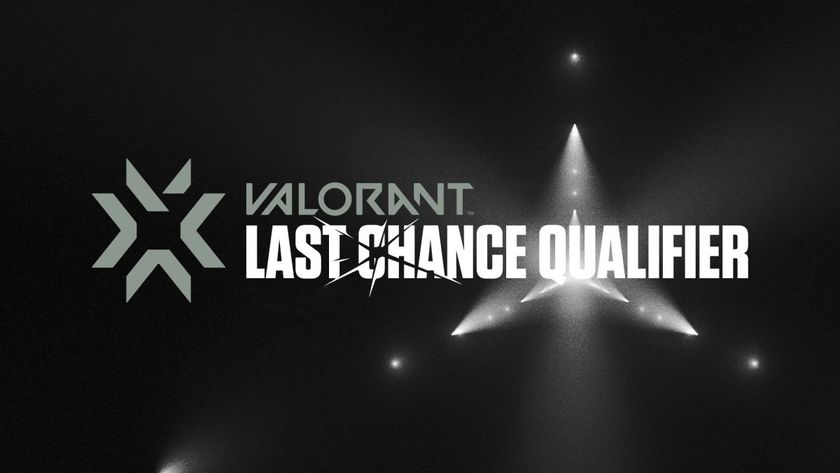 Valorant Champions Tour 2022 Last Chance Qualifier set to begin in August
Teams in all regions will be competing to grab the final seats to  Champions Istanbul later this year.
After the explosive grand finals between Paper Rex and FunPlus Phoenix last weekend, we are not in the final stretch to the Champions 2022, set to be played in Istanbul later in September. Before that happens, however, there are still the Last Chance Qualifiers to find six teams from the six regions to fill up the sixteen teams that will be playing at the year-topping competition for VALORANT.
All six regions that make up VCT 2022 will have the Last Chance Qualifiers, or LCQ, to determine who will be the sole team from each region to join the 10 already pre-qualified based on circuit points. The teams from each region will be playing in their own LCQ, with different starting dates with the last LCQ ending on 14 August.
Dates & Mechanics
The dates for each LCQ are as follows:
APAC: 1 – 7 August  
South America: 6 – 14 August  
North America: 7 – 14 August  
EMEA: 7 – 14 August  
East Asia (KR & JP): 8 – 14 August  
For now, only APAC has released the confirmed mechanics for the LCQ, with the other regions releasing theirs in the coming days. For APAC, the LCQ will be played in a double-elimination bracket system
Teams playing
Each region will have a different number of teams playing. Each of the teams is qualified to play based on their total accumulated Circuit Points that were collected across VCT 2022.
For Apac, the teams playing are:

Bleed eSports

Onic Esports

BOOM Esports
Made in Thailand
Team Secret
Fancy United Esports
Griffin eSports

CERBERUS Esports
Alter Ego

ORDER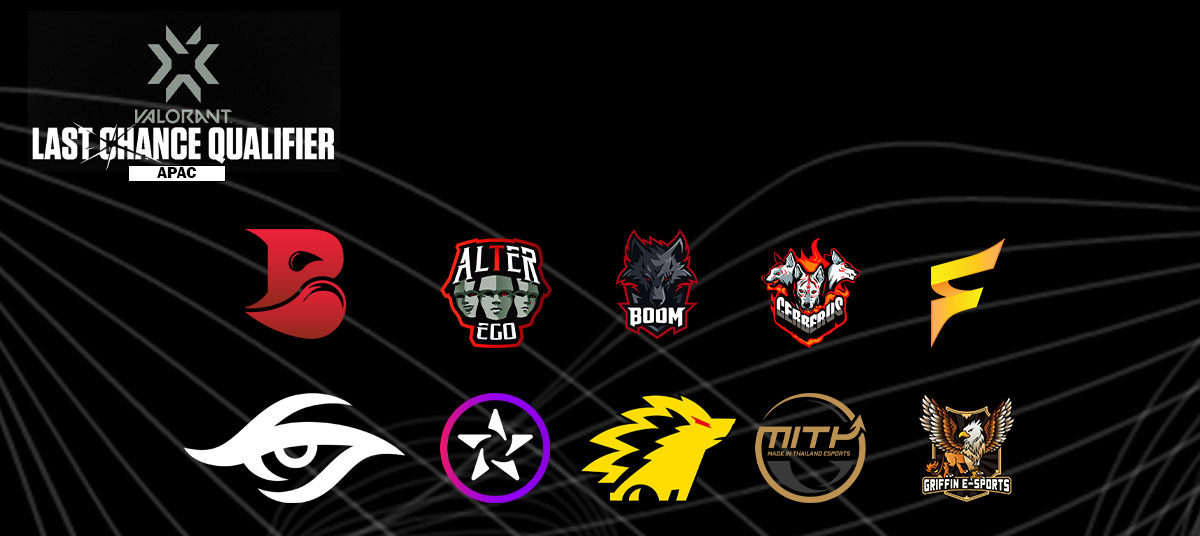 For North America, the teams are:

The Guard

FaZe Clan

Cloud9
Shopify Rebellion

NRG

100 Thieves
Evil Geniuses

Sentinels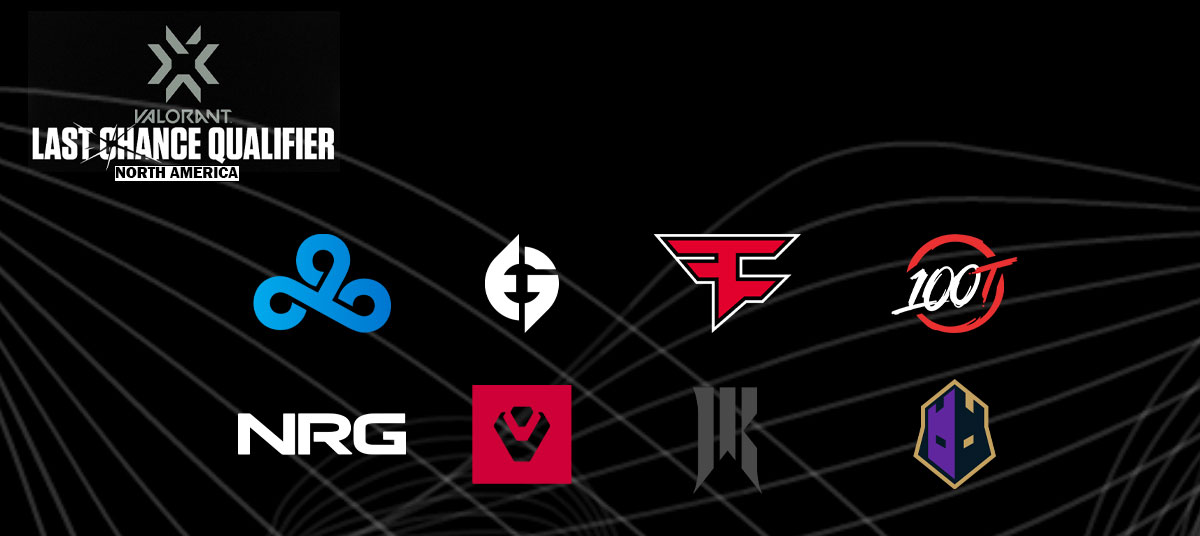 For South America, the teams are:

Ninjas in Pyjamas

Keyd Stars

FURIA Esports

TBK Esports

KRÜ Esports

FUSION

E-Xolos LAZER

9z Team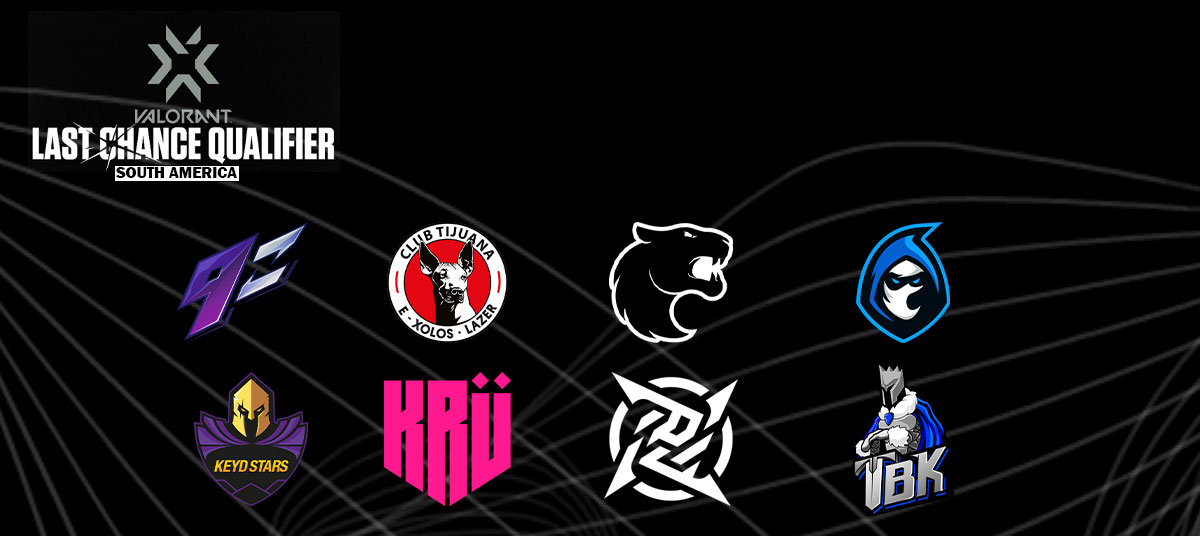 For EMEA, the teams are:

G2 Esports

Guild Esports
Team Liquid
M3 Champions

Acend
BBL Esports

Natus Vincere
OG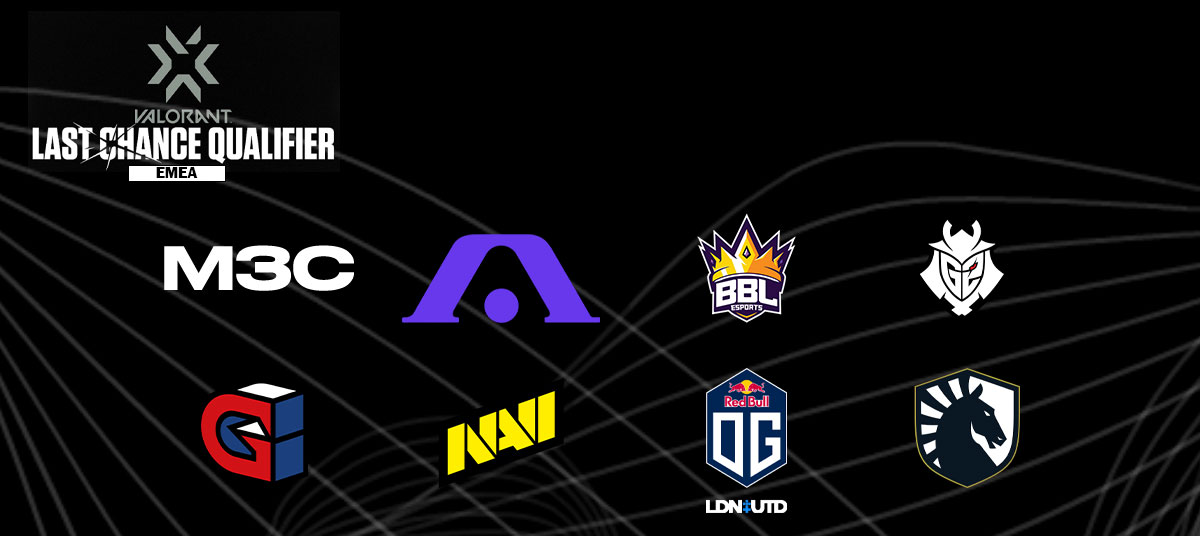 For East Asia, the teams are: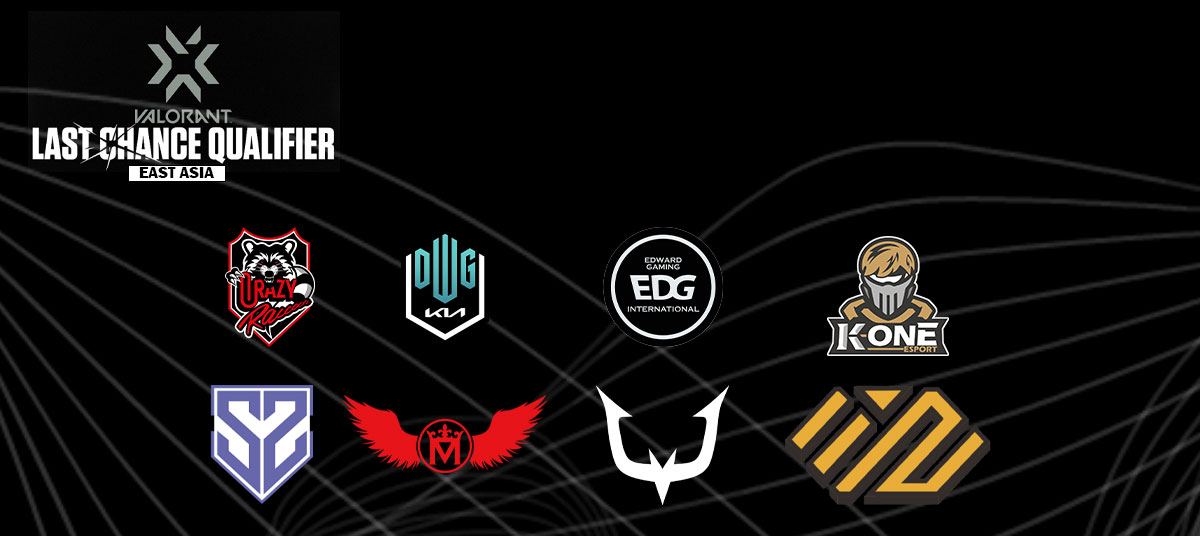 Teams to look out for include Northeption and Crazy Raccoon from East Asia – both teams have played in Masters before and would want to gain the chance to play again; Guild Esports and M3 Champions from EMEA; KRU Esports and Keyd Stars from South America; Team Secret and BOOM Esports from APAC; as well as The Guard and Sentinels from North America.
Where to watch
Each of the LCQ will be broadcasted on language-specific channels, as well as the following official VALORANT streams: