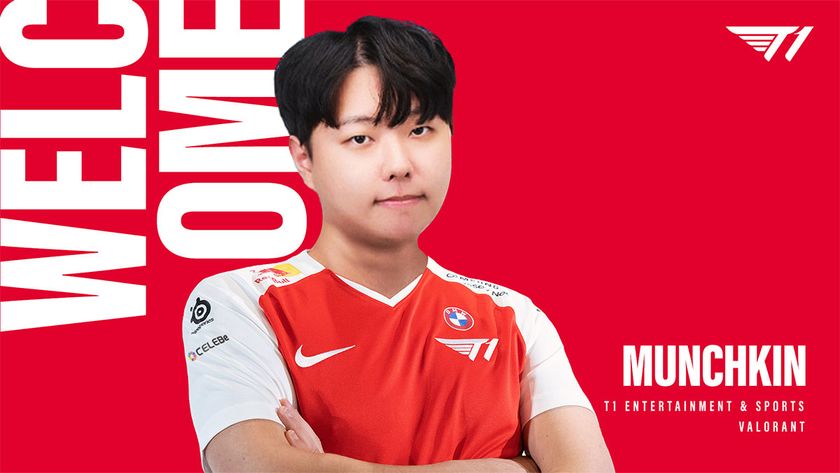 VALORANT shuffles: Munchkin joins T1's VALORANT team
The signing is part of the team's roster shakeup for the current season.
While most teams are currently playing in the regional Stage 2 Challengers to qualify for Masters Copenhagen, some teams are starting their planning for the Last Chance Qualifiers, the, well, last chance for teams playing to qualify for Champions Istanbul at the end of the year.
To that extent, T1 is implementing several changes to their VALORANT roster on the back of their non-participation in the current Stage 2 qualifiers. They have announced that they are signing
Sang-beom "Munchkin" Byeon to the roster effectively immediately.
The signing is big for the team, as they need to bolster their ranks as LCQ comes around the corner in a few months.
Munchkin was previously with Cloud9 Korea, and then with Crazy Raccoon for the past year but has yet to make any big splashes in the scene. Raccoon's best placing was 11th at Masters Berlin 2021 with him on board – saying that, Munchkin has been with the team as they qualified for Masters Reykjavik, Masters Berlin, and Champions Berlin so he can help bring the team to higher levels at least.
Along with Munchkin's signing, T1 also acquired
Seon-ho "xeta" Son and Autumn from Cloud9 as their new head coach, while at the same time, swapping
Rahul "curry" Nemani to the other team. Munchkin will be training with the team to prepare themselves for LCQ, which is set to play in August.