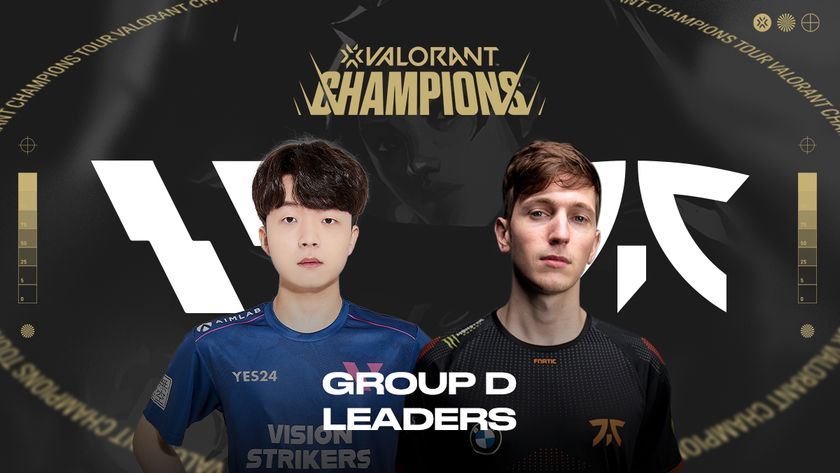 VCT Champions Berlin: Vision Strikers and Fnatic start their Champions journey with wins
The two teams beat Full Sense and Cloud9 Blue respectively in the Group D opening matches.
The Champions leg of the Valorant Champions Tour is well on its way, with the opening matches in Group D starting the two-week tournament off. The four groups will see teams in each group battle each other to see who will move on to the playoffs, and who will be sent packing early in the biggest event in the VALORANT calendar.
The two matches showed a glimpse of what we can expect throughout the tournament for fans of VALORANT.
The first match of the tournament is between the best South Korean team Vision Strikers, against the Southeast Asian team Full Sense. The two maps played were Haven and Breeze, and from the beginning Vision Strikers showed their prowess with them controlling the maps with little to no problem.  In both maps, VS took the lead from the beginning with players like BuZz and k1Ng in the lead with their high K/D/A rates.
In both maps, VS dominated the narrative with wins after wins, with only a couple of chances here and there for Full Sense to grab a win. VS won both maps 13-5 each, to win the match.
Vision Strikers won over Full Sense 2-0.
The battle between Europe and NA started with the fight between Fnatic and Cloud9 Blue. As the younger team (Fnatic was established in 2021 while Cloud9 Blue was formed in 2020), Fnatic wants to prove that they are worthy in this competition. They certainly tried hard, going against the team from North America. In the first map, Icebox, Fnatic took the lead with a win – winning 13-11 but both teams were playing at an even level. In the second map, Split, Cloud9 took the win as they grabbed more points on the map.
The final map, Fracture, is where Fnatic pushed to the limit. Both teams played extra time, and Fnatic won both extra maps to grab the win 14-12.
Fnatic won 2-1.
---
The next matches for Group D will be the winner's match between Vision Strikers and Fnatic and the elimination map between Full Sense and Cloud9 Blue. The winner of the latter match will face the loser of the former match to see who will stay as the second team going into playoffs.