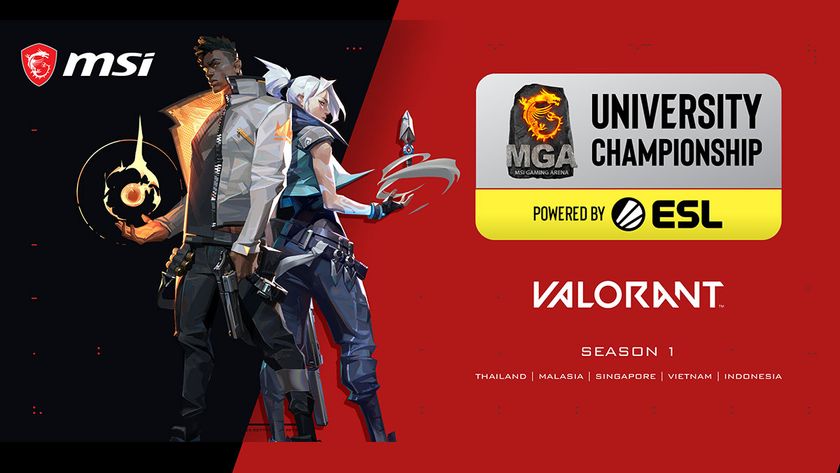 MGA University Championship VALORANT Season 1 is coming to Southeast Asia
Updated with a quote from ESL
The program brings the first VALORANT University Championship to the SEA region.
University students looking to stretch their FPS muscle can soon try their hand on one of the fastest growing esports title in the world. In collaborations with MSI, ESL announced that they will be bringing the MGA Collegiate program across Southeast Asia with the help of their partner.
The program, spanning Thailand, Malaysia Singapore, Vietnam and Indonesia, will provide opportunities for collegiate esports fans to compete in Riot Games' popular first-person shooter, VALORANT.
"MSI has organized MGA successfully around the world for years, including USA, Russia, and China, giving the players, no matter pro or casual, a stage to compete with the best and a chance to shine. It is our goal with the MGA University Championship to provide college and university age players an opportunity to directly participate in the wonderful world of esports." - Sam Chern, Vice President of Marketing at MSI
The MGA Collegiate program will run from July until November 2021 and work in partnership with ESL Gaming, TheGaming Company, One Up esports, Riot Games and VNG. With MGA as the overall umbrella for the tournament, each country's program will still be independent to best serve the player base. The program will last two seasons and adhere as closely to local school schedules as possible.
"We are thrilled to start the MGA program in SEA for the first time and look forward to the potential progress of the Esports community here. As a world leader in gaming, MSI is one of the most trusted in gaming and esports. We are dedicating the MGA University Championship to support SEA's most aspiring gamers and give back to the community." Tim Lee, Indo-Pacific Regional GM, MSI
Meanwhile ESL share this quote with us:
"As esports continues to grow in Southeast Asia, we are glad to have the opportunity to provide SEA students with a platform to compete and express their skills. MSI is a valuable partner for ESL in the region and we look forward to collaborating on a great program." - Nick Vanzetti, Senior Vice President of ESL Asia-Pacific Japan
We look forward to seeing more new talents unearthed from the MGA University Championship to represent the region to global VALORANT events such as the VCT 2021, where

X10 Esports from Thailand represented SEA on the global stage at the recently concluded Masters Reykjavik in Iceland.