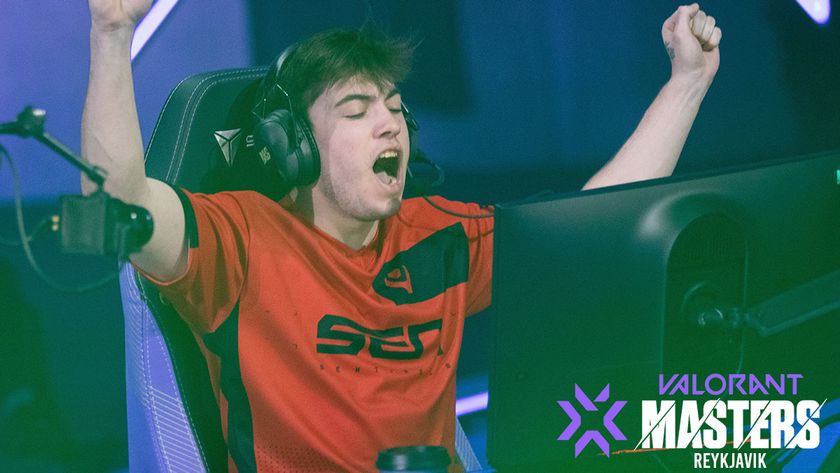 Masters Reykjavik Day 2 & 3 – Sentinels Dominates
A big name fell, dwarfed by another big name in the game.
Day 2 & 3 of the Masters Reykjavik continued to deliver many surprises and delights to the fans watching the games.
Both days delivered those in spades. We saw big names going down versus a bigger name, second chances being redeemed and an upcoming clash of two big players in the VALORANT scene.
---
One of the big matchups everyone has been waiting for is here – Sentinels vs Fnatic. The giant of Europe versus the leviathan of North America met in the first Upper Bracket match – and it was a close call in the match that eventually led to the win on the NA side. Fnatic truly did their best, but they were no match for Sentinels and especially TenZ, who was the MVP of the match.  
Sentinels won 2-0.
A few hours after their win against Fnatic, Sentinels were in the firing range again, but this time against the strongest LATAM squad, Team Vikings. The two teams from the American continent put up a good fight, but Sentinels were superior, practically dominating both maps without any question.
Sentinels also won this round 2-0.
The other match that many were looking forward to was the Team Liquid versus Version1 duel, as it was another NA v EU match. Both teams gave a valiant effort to try and get the win of the match, as this is one of two matches so far that actually went to three rounds. Team Liquid won the first round with some overtime, but Version1 was just two good, with them winning the subsequent rounds handily.
Version1 won 2-1.
The first of the lower bracket rounds saw X10 Esports from Thailand going against Crazy Raccoon from Japan. The two teams were bumped down into the lower bracket thanks to Team Vikings and Version1 respectively. Here, we saw X10 dominate the match without problem, and Patiphan showed his true colours here and grabbed the MVP of the match.
X10 Esports won 2-0.
The second match in the lower brackets is between Sharks Esports and KRÜ Esports. The two South American teams meet up in the lower brackets, thanks to Europe and Korea (Fnatic and NUTURN Gaming). The match was clearly dominated by KRÜ Esports, with them taking the lead of the game from the start. In the end, the Brazilians were no match for the Argentinean team.
KRÜ Esports won 2-0
On to the next round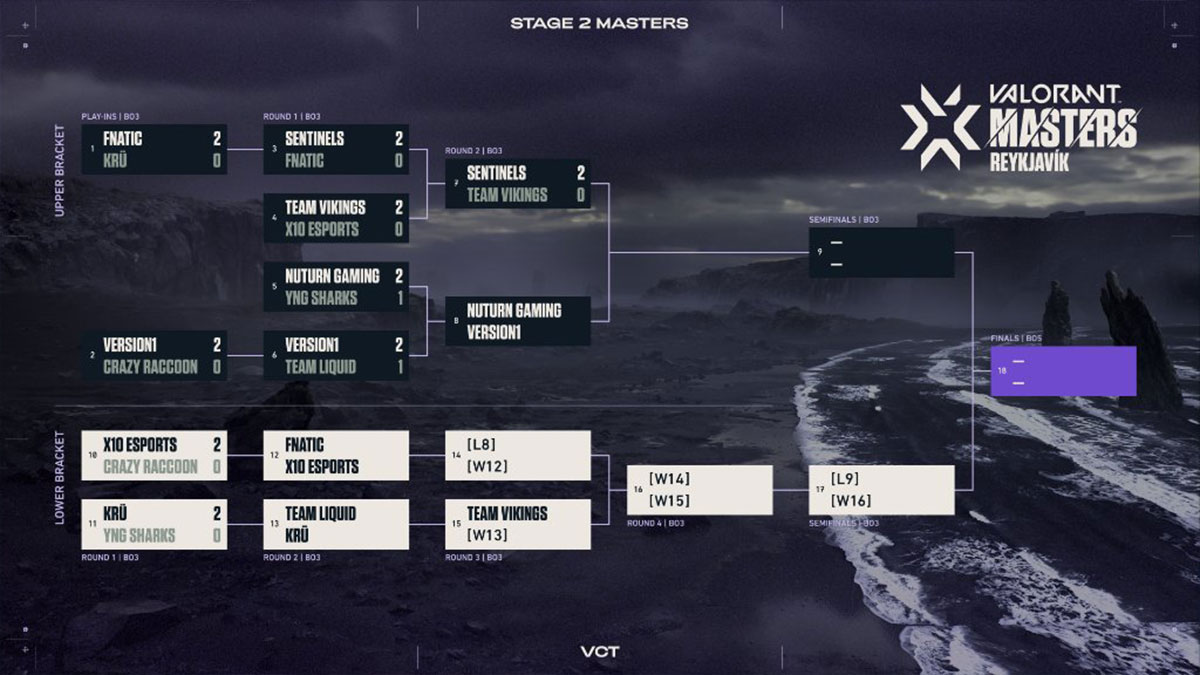 The next few matches will steer how the competition will head to, as the semi-finals between Sentinels Team Vikings, as well as Version1 and NUTURN Gaming will determine who will be going to the upper bracket final, while the lower bracket round 2 matches between Fnatic/X10 Esports and TeamLiquid/KRU Esports will see who is heading along with the lower brackets.