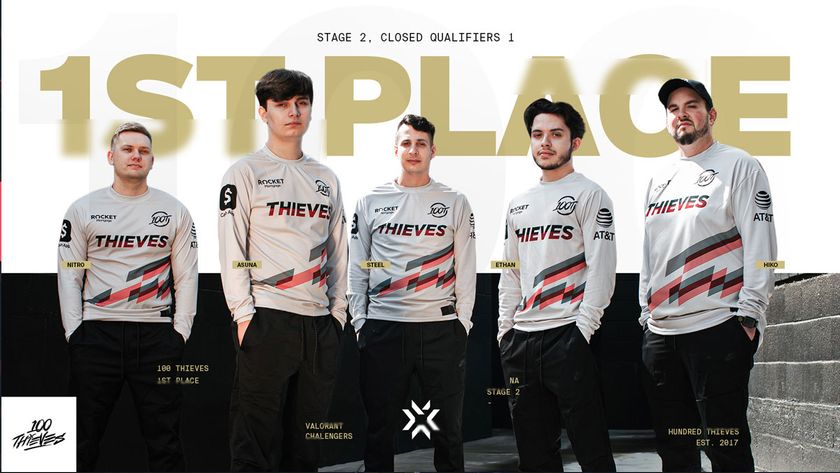 100 Thieves crowned as champions for the NA VCT Challengers Stage 2
Image source: 100 Thieves
They beat XSET Gaming after breezing through the upper brackets
After a bad experience in Stage 1 Masters for VCT 2021, 100 Thieves returned to form to win the NA VCT Stage 2 Challengers with a 3-1 score. The team leader, Spencer "Hiko" Martin, collected a total of 76 kills throughout the whole match. The team only dropped one map to XSET Gaming, which was Ascent.
The journey to the Grand Final was relatively easy for 100 Thieves as they won every match they faced against team Andbox, Cloud9 Blue and Team Envy. XSET Gaming meanwhile were faced with a bumpy ride as they were knocked to the lower bracket during the semifinals by Sentinels, but gained back ground to head to the Grand Final.
The Grand Final saw the two teams almost at par with each other, but the final was eventually relinquished to 100 Thieves.
The winning team walks away with $20,000 while the runner up got $10,000. More importantly, 100 Thieves now qualify to head to Iceland for the Reykjavik Masters