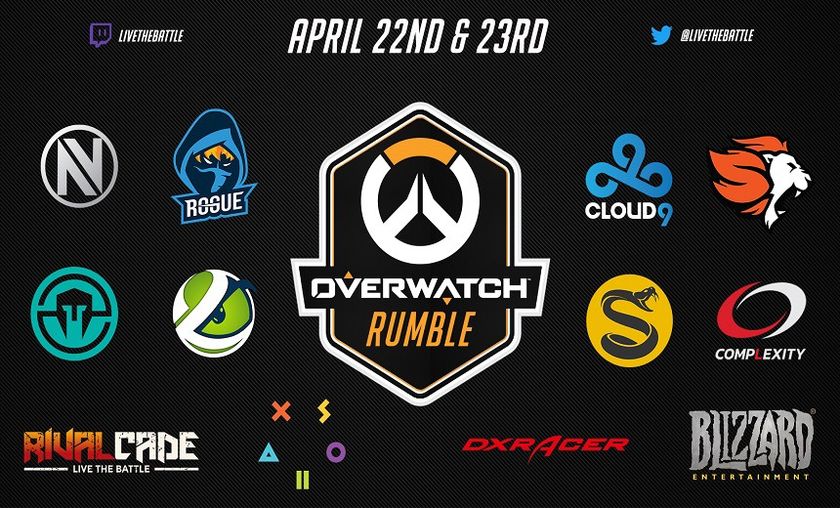 Overwatch Rumble Qualifiers finish, tune in this weekend to watch the best teams of North America
Overwatch Rumble now knows all the teams that will fight for the $10,000 prize pool, eight of which were invited while the final eight spot were rewarded yesterday.
The dust has settled over the Overwatch Rumble Qualifiers and we now know all the teams that will play this coming weekend. The qualifiers started with 54 teams, and ended with these top eight teams. The teams that get to play this weekend are:
 
All of these teams are known, or semi-known, teams in the Overwatch professional community. It is nonetheless exciting to see what will happen this weekend, as plenty of upsets have happened in the North American scene lately.
For one, NRG didn't perform to expectations, or their potential, again. While they did manage to qualify for the main event, through a bye, an easy win and a closer victory against Brasil Gaming, NRG lost to Tempo Storm when the pressure of qualifying was gone. A roster with as much talent as NRG's will want to aim for a top finish in this tournament, so the more matches they play to get synergy the better.
The Overwatch Rumble will be taking place this weekend on April 22nd & 23rd. For more information on the tournament, including the full invited teams list, visit our event page.
For more competitive Overwatch news, follow us @GosuOverwatch.