Teams pick their opponents for the next OGN APEX Season 2 phase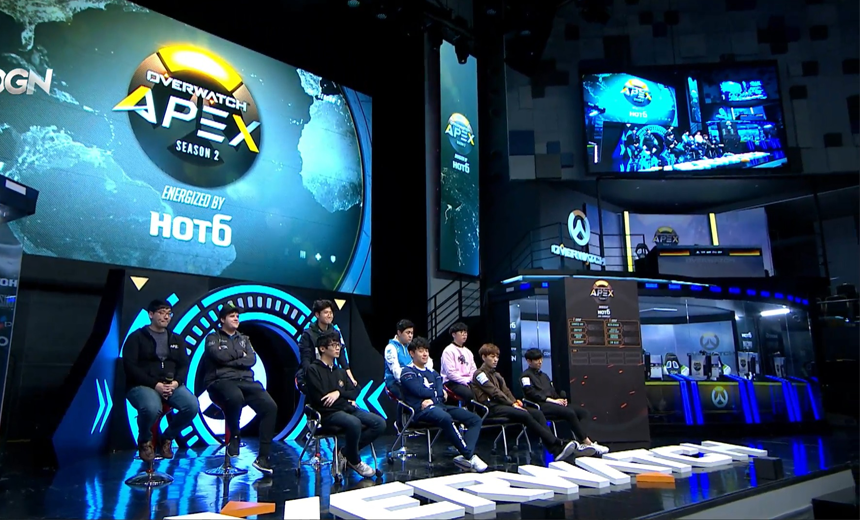 While the first Group stage of APEX S2 has ended, there are still plenty of matches to go.
The first Group stage of APEX Season 2 has concluded, leaving behind half the teams. We are left with eight teams, and only one of them is from the West. These teams will be playing in a dual tournament, double elimination format next.
After the final match today, which saw fnatic lose 3-0 to RunAway, the following teams are still in the running:
 

As part of the OGN APEX format, the top teams of all four groups got a chance to pick their opponents just like in the previous edition. Beforehand, a survey was done under the eight teams about who they wanted to face most. These were the results: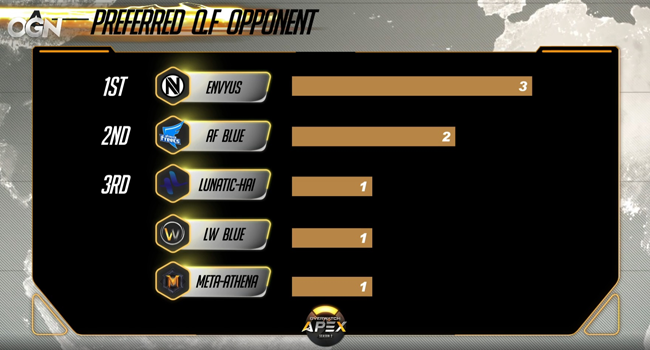 After randomly deciding the order in which the four group winners could pick their opponents, it was Lunatic Hai that drew the longest straw. As such, Lunatic Hai (winners of Group B) immediately picked EnVyUs as their first playoffs opponents. This particular matchup is a rematch of last year's APEX Season 1 when LH beat EnVyUs 3-1. Ryujehong mentioned they want to take on the world's no. 1 and take that honor for themselves. The match was placed in Group A of the dual tournament.
Next in the line was Meta Athena, who picked Afreeca Freecs Blue. AF Blue was actually very happy with that decision, as they think their playstyle fits well against that of Meta Athena's. MA's captain also made the decision to put them in Group B of the dual tournament phase, so away from EnVyUs and Lunatic Hai.
This left KongDoo Uncia with just a few options, and considering they didn't want to face their sister team Panthera, left them with even fewer. RunAway was picked as their opponent, and the match was placed in Group A so that the winner will face off against EnVy or LH.
The final matchup therefore defaulted to: KongDoo Panthera facing LuxuryWatch Blue. The KD Panthera captain mentioned that while having to pick last, he was very happy with how the whole process worked out. KD Panthera will not have to face their sister team in this phase, and they also managed to avoid LH and EnVyUs.
As such, these are the matches that you can get excited for: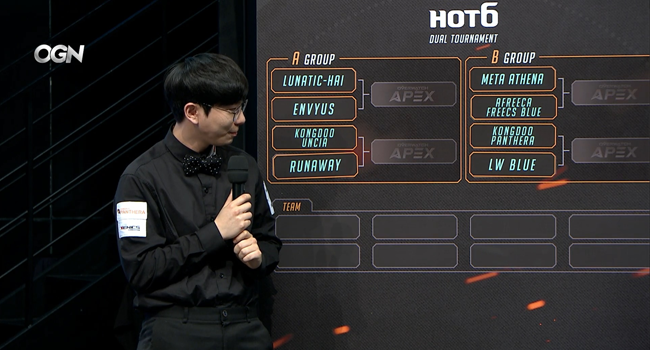 Because it is a double elimination setup, it will be a while before we can truly say who the teams in the playoffs will be. The dual tournament phase is estimated to start later this week, and we will keep you updated on the specifics as soon as possible!
For more competitive Overwatch news and tournaments, follow us @GosuOverwatch.