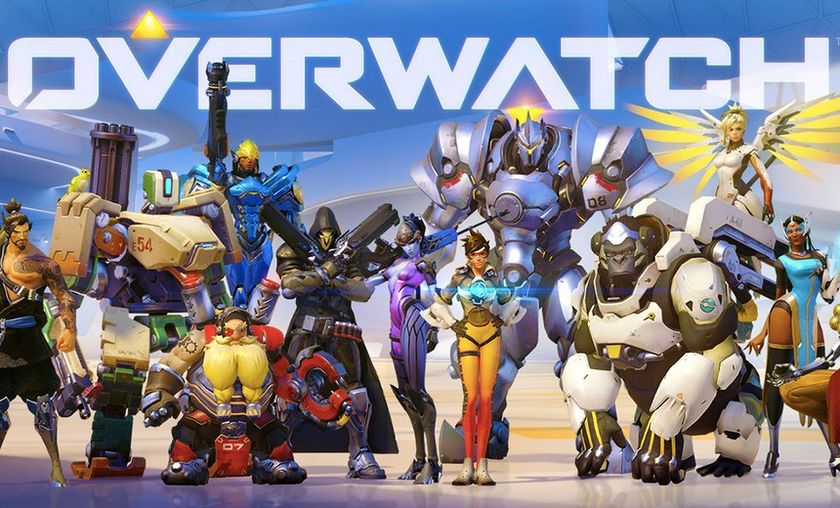 Overwatch Patch Notes 0.8.0
Even though it is only in closed beta, Overwatch has already gone through several patches.  You can follow along with the action on the Oversheet here.  The 0.8.0 patch is the beta release patch implimented on October 27th, so these changes were made before the closed beta began.  
Patch 0.8 Beta Release 0.8.0.0.24919

Bastion

: Configuration: Tank damage increased to 190 per shot (up from 175)

Pharah:

Falcon Rocket Launcher can no longer headshot.

Soldier: 76:

Helix Rockets can no longer headshot.

Symmetra:

Photon Shield cooldown decreased to 8 seconds (down from 10 seconds).   Teleporter now holds 6 charges. (down from 10 charges)

Widowmaker:

Visual update on model (specifically her face and visor)


 

General:

​Doing various things will now show how much "fire" you gain from each one: Healing, Blocking damage, Eliminations, Doing Objectives.

Pushing the payload gains +10 fire every 2 seconds.

Hero XP and leveling has been removed.

Friends show up as green text instead of blue.

​Maps:

​

Watchpoint: Gilbraltar now has three +2:00 min payload checkpoints instead of two +3:00 min checkpoints.

The area behind Capture Point A on Hanamura was redesigned to prevent the defending team from easily sniping and dealing long range damage to the attacking team at their second spawn point entrance.  Added walls to the peimeter of the balcony behind Capture Point A.

The right attacking side of Capture Point B on Temple of Annuis was redesigned to allow allies without movement abilities to more easily scale the wall and flank.  Added steps to allow normal jumping.

 
 
 
 
 
 
 
 
Of note, Bastion's tank mode was buffed, rockets used to headshot, and Hero XP and leveling was removed.  The complete patch notes can be found both here, and this accompanying reddit post.  It will be interesting to follow future patches, in particular to see if Blizzard resurects the leveling system.
Update: A small patch occured on November 3rd which contained the following bug-fixes:
Updated several in-game locations and objects to prevent players from being able to reach, stand, and/or get stuck on them
Updated several in-game objects so that Reaper can no longer Teleport through or into them unexpectedly
The "invalid hardware or driver detected" window can now be bypassed
Fixed an issue that caused the Muted Microphone UI element to disappear whenever the Channels menu was open
Fixed several reliability issues with Voice Chat
Fixed several client- and server-side crashes
This means you will no longer be able to teleport into cars as Reaper.  The time to Jeep has passed.
Follow us @GosuOverwatch for more eSports news.