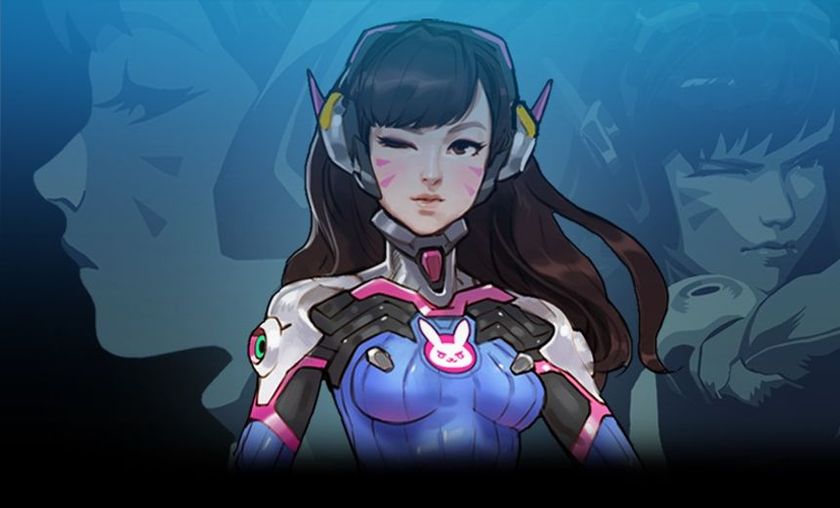 A new hero has been announced: D.Va, the former StarCraft progamer
It seems that StarCraft is also a big hit in the fictional Korea of the Overwatch universe. D.Va, a progamer, is our next Overwatch hero.
Yesterday we reported on a teaser tweet that Blizzard sent out on the official Overwatch channels, and today they sent out this announcement of a new hero:
At this point it is unclear whether the two tweets are related, since it's hard to find a relationship between the two in terms of content, so it is unclear if we can expect more unveils in the near future. But today's tweet did give us a lot of information about this new character:

Hana Song, a Korean progamer competing under the name D.Va, has been the best StarCraft player worldwide since she was 16. She currently appears to be 19, and has decided to quit competing. Her main goal now is to 'focus on her commitment to protect the safety of her homeland'. As such, she has joined MEKA as their newest recruit.
MEKA is a new acronym, that has not been mentioned before. We should receive more information on this part of the lore when more information on D.Va gets released.

With this announcement, it seems that Chris Metzen's promise finally came through. In the video below, the Story and Franchise Development Lead confirmed that a Korean character was in development and that the Korean girl is 'one of his favorite, favorite characters'
Comment at 28 minutes and 9 seconds.
Follow us @GosuOverwatch for more eSports news.