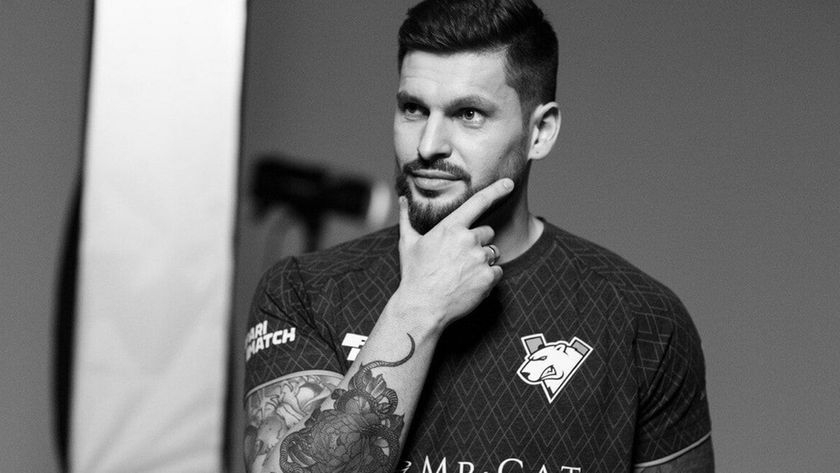 Virtus.pro shifts leadership positions to ESforce Holding
Virtus.pro part ways with the organization's CEO Sergey Glamazda and announce a full overhaul of the leadership system.
Sergey Glamazda was named Virtus.pro CEO in January 2020 and during his stay at the helm of the organization all VP teams went through numerous changes. During Sergey's leadership, VP launched the VP.Prodigy academy program and built successful youth rosters in multiple disciplines. Some even proved to be ready to replace the main teams.
In Dota 2, the VP.Prodigy roster was ready to compete at TI10 months after being formed and reached the top 6 at the biggest esports tournament. The CS:GO team made it to top-8 at PGL Major Stockholm 2021, while numerous other projects were launched by VP over the past two years, including a special collection of NFT T-shirts and a limited jersey collection for the 10 years anniversary of The International.
"I'm grateful to Virtus.pro for this amazing journey we shared together over the course of the last two and a half years," said VP's former CEO.
I remember every tournament, every win and every loss. The victories made me proud, while defeats, for which I always took responsibility, taught me.

Thank you to brilliant players that bring their talents to the club and make it stronger every day. Thank you to the fans that inspired me with their emotions, comments, and memes. I'm glad I got to know all of you! I keep cheering for "The Bears" as a humble viewer - Sergey Glamazda
With his departure, Virtus.pro announced a shift in how the club will be run moving forward.
"The position of CEO will be abolished as the club is going to be operated by a team of top managers from VP's parent company, ESforce Holding," said Virtus.pro in their official statement.
During a joint discussion, we came to the realization that the new challenges that arose this spring call for the need of reorganizing and systematizing the workflow in Virtus.pro. That led us to the decision to rely on a team of top managers from ESforce that see the big picture and can run the club.

While general management of the club will be handled by ESforce, each particular gaming discipline will be run by senior managers of Virtus.pro with big experience and knowledge of their given games. This way we elevate the level of responsibility and preserve high engagement and attention to details wherever it's necessary.

We expect this reorganization to result in new victories by Virtus.pro - Nikolay Petrosyan, CEO of ESforce Holding
Currently, Virtus.pro is one of the Russian organizations banned from participating in most esports tournaments due to having its parent company, ESforce Holding, linked to the Russian state-run insurance company Sogaz, targeted by EU sanctions.
However, in both CS:GO and Dota 2, the Virtus.pro rosters were allowed to compete under a neutral tag, without promoting any of the VP sponsors. Even so, most recently, their Dota 2 line-up, playing under the Outsiders tag, was disqualified from the Dota Pro Circuit after Ivan "Pure" Moskalenko drew the pro-Russian war symbol, the letter "Z" on the mini map during the Eastern Europe upper bracket semifinals.