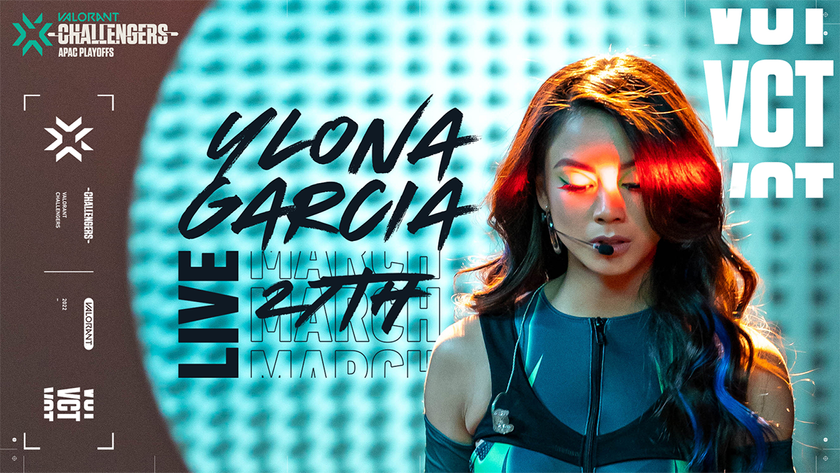 Ylona Garcia to Perform at the VCT APAC Challengers Stage 1 Playoffs Finals
She will also be talking to fans through a virtual backstage AMA session.
After weeks of gruelling competition, the 8 best teams from the VCT APAC Challengers Stage 1 Playoffs are gearing up for the APAC Finals Knockouts. Teams will be competing for a USD 150,000 prize pool, as well as the chance to represent the APAC region at VCT's first global event of the year, Masters 1 Iceland, in April.
Ylona Garcia, a Filipino-Australian artist, is the singer and songwriter behind "Entertain Me", the theme song for Neon, VALORANT's first Southeast Asian Agent hailing from the Philippines. To celebrate the final stage of the regional VCT APAC Playoffs competition, she is collaborating with VALORANT for an exclusive performance during the final day of competition on Sunday.
"It's an incredible honour to have "Entertain Me" be the anthem for Neon - it means so much to me to be able to highlight the Filipino culture alongside the introduction of Neon. The fans' love for the song makes me even more excited to perform it at VCT, and I'm truly grateful to how they've embraced not only the song, but me as an artist as well." - Ylona Garcia.
The launch of Neon represented a cultural milestone for VALORANT globally and especially in Southeast Asia where Neon has been welcomed enthusiastically by local communities. Neon's Agent trailer has racked up close to 8 million views since it was first released earlier this year.
Apart from Ylona's VCT APAC Playoffs Finals performance, a selected number of lucky VALORANT esports fans also have an opportunity to meet Ylona in a virtual backstage AMA session. Interested fans can register on Tier One Entertainment's social pages:
Ylona's VCT Finals performance and the AMA session will be posted online on VALORANT esports' local social channels: