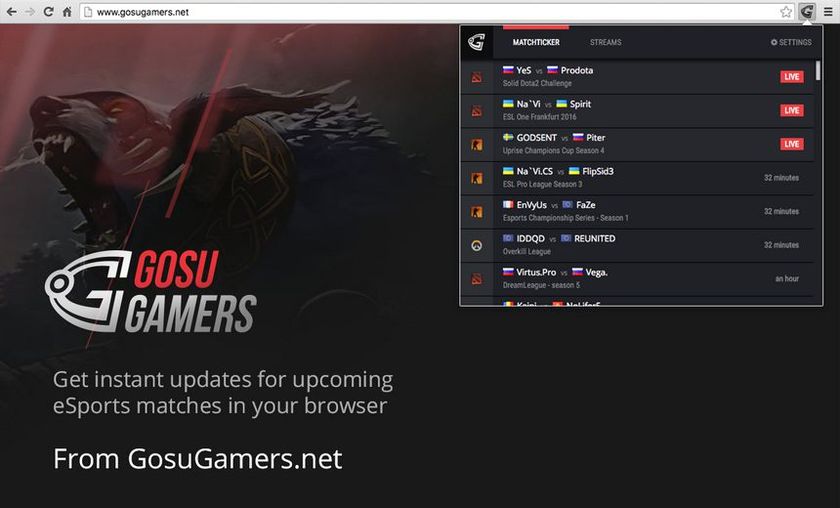 GosuGamers Chrome Extension launched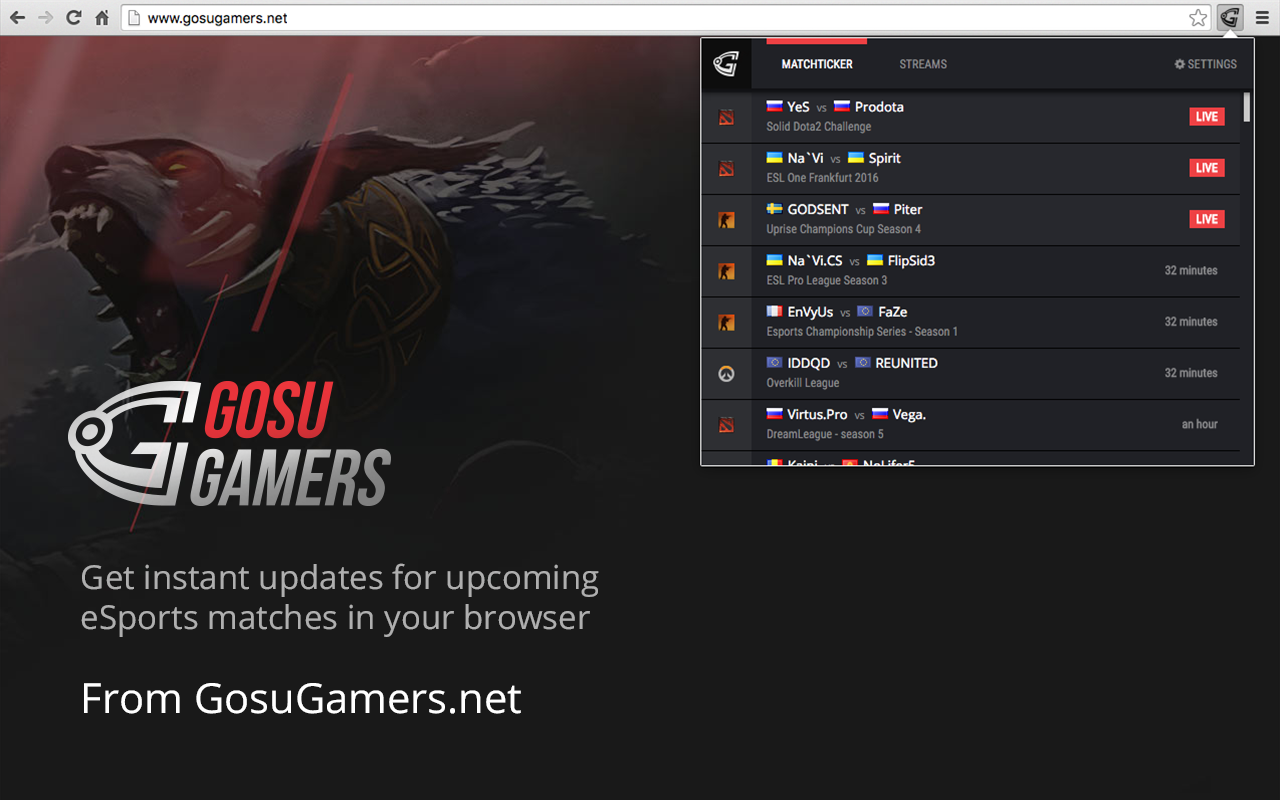 GosuGamers is happy to introduce our very first Chrome Extension. Finding live matches of your favorite games is now easier than ever.
The Official GosuGamers Chrome Extension is a portable version of the match ticker that you can find on our website. Whether you follow Dota 2, CS:GO, Hearthstone, Heroes of the Storm, League of Legends, Overwatch, or Starcraft II, you'll be able to easily see when a match goes live straight from your browser.
The GosuGamers Chrome Extension comes with two features: matches, and streams which allow you to conveniently access live gameplay, or check match start times.
By selecting the games you're interested in from the settings menu, you can keep track of your favorite games. With a simple click, the GosuGamers Chrome Extension will take you directly to the match or stream page, and you're ready to start watching.