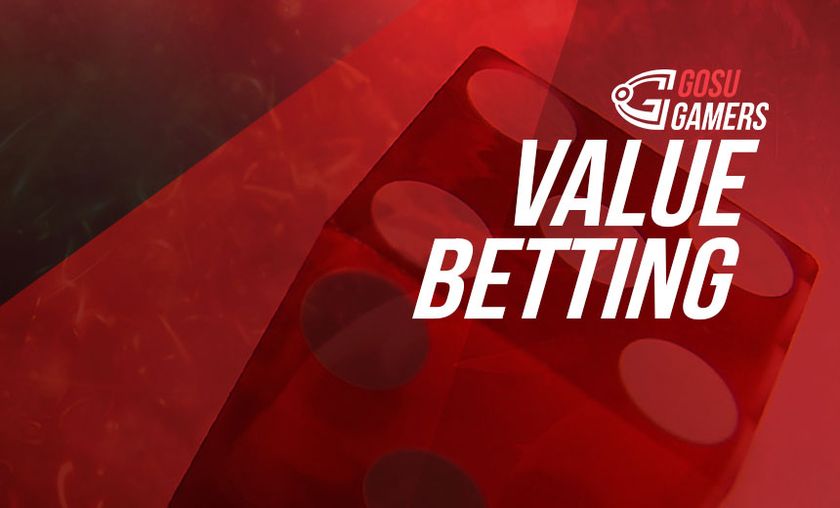 ValueBet open beta and a final farewell to ItemBet
We bring you another update on the status of ValueBet, as well as a very important notice to everyone who still had Dota 2 rare items and keys in our old ItemBet system. 
 
The TLDR version:
 
1. ValueBet enters open beta stage
We have lifted the restriction for the number of users that can use it and everyone can go have fun with it. Head over to its information page to learn more about it and how you can deposit and use CS:GO and Dota 2 items to place bets on matches.
2. Important notice for everyone that still had items left in ItemBet
If you still had items left in ItemBet – they have now been moved to ValueBet and you can access them in GosuStash. You can use them for bets or withdraw them. You can find the GosuStash in your GosuGamers account under the Items tab. All of our users that had their remaining items moved have been notified with a personal message on the website as well as an e-mail notification about the change.

The longer version:

1. ValueBet enters open beta
We have lifted the restriction for number of users that can use it and everyone can now go and have fun with it. Just head over to this page to learn all the important information and updates about it, or to this page to see a step-by-step guide on linking your Steam account and depositing and withdrawing items.
Since our last update we have addressed a number of small issues which were affecting a small number of users and initially proved hard to track down. Thanks to the continued testing efforts and feedback we receive from our community we have been able to find and eliminate bugs and are now more confident in the system's overall stability to remove the restrictions on maximum users. 
Please note that it is still a Beta and we certainly have more improvements planned for it. Most of them involve some interface changes, as well as providing more information On each of the relevant screens. We hope to be able to bring you some of them in the very near future.
Use our support e-mail if you encounter any problems and you need our assistance at [email protected]
If you want to share your suggestions you can use the same e-mail or head over to the forum discussion about it in our new forums.
2. Important notice for everyone that still had rares and keys left in their ItemBet balance
Prior to the current ValueBet system, we had the ItemBet system which was launched last year. It allowed depositing and betting of Dota 2 rare items and keys, rewarding the winners with random Dota 2 rare items in return. Due to changes in the way Steam handles and distributes information, the ItemBets were discontinued. It is no longer supported and cannot be used by our visitors.
We have already issued several invitations to people to withdraw their left-over item balances from ItemBet, but we still had users with items left in our old system. 
All the remaining user balances of Dota 2 rares and keys have now been integrated into ValueBets. Everyone who had his left-over items moved has been notified about the change using our message system as well as via e-mail notification. From here on you may use those items either for betting in the new Valuebet system mentioned in the top part of the news, or withdraw them back into your steam backpack.

You may leave your feedback in the comments below and thank you for visiting GosuGamers.