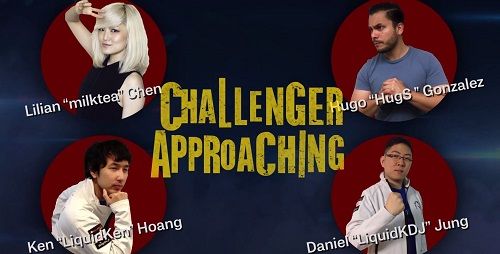 Super Smash Bros E3 Invitational Details Announced
Players, control configuration, rules, and more have been announced by Nintendo for E3.
Though Nintendo was hesitant to support the competitive Smash scene for many long years, they begin by hosting the Invitational at E3, which will feature top players from Super Smash Bros. Melee duking it out on the new Smash 4.  Each team will have a list of playable characters, one of which they must main, to help showcase the title.
The Grand Finals will take place on the classic competitive map "Battlefield" and the control scheme will allow for players to play with their trusty Gamecube controllers, the preferred control scheme for competitive play.
Bracket Details
Single-Elimination Tournament
4 players per match, 4 stock, 5 minute time limit
Top 2 players determined by score advance from each match to the next round
2nd place scores have the following tiebreakers:
Most KO's
If the number of KO's are tied, 2nd place will be determined by fan vote
Quarterfinals: Items on Medium
Semifinals and Finals: Items on Low
Grand Finals: Items off (1 vs 1)
Stages will be unveiled at the tournament.
*Grand Finals is a 4-stock, 8-minute, 1-on-1 match on Battlefield as an homage to the competitive Smash Bros. community.

The invited player and caster list is public and is as follows:
Players
Lilian "milktea" Chen
Hugo "HugS" Gonzalez
Ken "LiquidKen" Hoang
Daniel "LiquidKDJ" Jung
Neha "Lilo" Chhetri
Hendrick "DJNintendo" Pilar
Kris "Toph" Aldenderfer
Sam "PeachyHime" McNaughton
Juan "Crs. Hungrybox" Debiedma
Kevin "PewPewU" Toy
Kevin "EG PPMD" Nanney
Dakota "TheRapture" Lasky
Cristin "Crismas" DeSaro
McCain "MacD" LaVelle
Masaya "aMSa" Chikamoto
Gonzalo "CT ZeRo" Barrios
Commentators
Wynton "Prog" Smith
Bobby "Scar" Scarnewman
D'Ron "D1" Maingrette
Host
Geoff Keighley