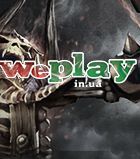 EG and Alliance advance to Weplay Dota 2 Finals
Alliance and EG are the Grand Finalists for WePlay Dota 2. The Grand Final is postponed, and will take place tomorrow at 17.00 CEST.
The winner bracket final was severely delayed because of extensive DDoS attacks against EG. The game took place after the Na'Vi vs Liquid clash, and Alliance managed to take down EG in convincing fashion, dropping the Americans to the Losers bracket.
Na'Vi took an impressive 2-0 match against Liquid, with Funn1k's performance being exceptional, helping Na'Vi pull off a nice comeback in Game 2.
The losers bracket final between Na'Vi and EG was pretty tense, with EG getting the first game and Na'Vi turning things around with a surprising Morphling pick-up. EG's solid teamplay came out in the end, and EG advanced to the finals.
The final will take place tomorrow, May 13, at 17.00 CEST, and the teams will battle in a best-of-five match for the grand prize.
Upper Bracket
Round 2 - Best of 3
Round 3 - Best of 3
Lower Bracket
Final
Check link for results, news, format and VODs


Source: WePlay Dota 2