Zenith withdraws from two tournaments. hyhy not returning to team
Zenith has decided to pull out of Tide's Wrath and Netolic Pro League due to time constraint. Rumored to be standing-in for the team, iceiceice confirmed that hyhy will not be anywhere near the team. The stand-in will be FD player, Meracle instead.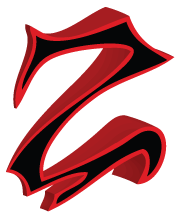 Singaporean mammoth, Team Zenith, has decided to pull out of two tournaments, Tide's Wrath and Netolic Pro League #2. Gosucup Asia VI winner, AprilFoolDay has taken over their slot in NPL according to organizers.
Zenith's captain, Daryl 'iceiceice' Koh told Gosugamers that Wai Hong 'xy-' Toh will be going on vacation with his family for a week. Therefore, xy- is unable to play in their official games, including the crucial G-1 League game against The International 2 champion, Invictus Gaming on the 7th of April.
"The team felt that they could not perform as well without xy, and they would like to focus on G-1", said Tammy 'furryfish' Tang for Zenith.
Despite
Rapture Gaming
reporting that Benedict 'hyhy' Lim will be the stand-in for Zenith in the following weeks (the post has been removed since), Iceiceice claimed that this is not true. Instead, First Departure player, Alvin 'Meracle' Kang, will be the stand-in Zenith approved.
When prompted on why Zenith do not join as many tournaments as the other South East Asian team, Iceiceice answered with a simple, "Time constraint".
In an interview with David 'r1sk' Arnous a week ago, r1sk also shared the sentiment; the amount of tournaments running is taxing for teams especially the ones which are not sponsored.
"We have HUGE trouble juggling training and our real life commitments", said r1sk.
Zenith is currently without a sponsor but is rumored to be sponsored soon.
The Singaporean team is currently leading group B in G-1 League with two wins. They will play iG to determine if they will top the group and receive a straight entry into G-1 League offline finals without having to go through another mini playoffs.