ZSMJ promoted to Vici Gaming 1
Jian 'ZSMJ' Gong has officially replaced Jun Jie 'sydm' Tong in Vici Gaming 1. ZSMJ will now be playing the carry role for VG 1 while CTY will be playing the solo mid role.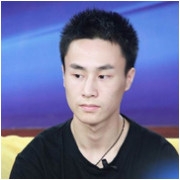 According to Sgamer, Jian 'ZSMJ' Gong has been officially added into Vici Gaming 1 to replace Jun Jie 'sydm' Tong. sydm will be heading over to Vici Gaming 2.
It was reported that ZSMJ will be playing the hard carry role for the team from now and while former team carry, Tian Yu 'Cty' Chen, will now be playing the solo mid role. The roles of the rest of the team remain unchanged.
ZSMJ joined Vici Gaming 2 on the 1st of March and quickly gained many roaring fans all across the globe. The full roster of Vici Gaming 2 still has not been officially announced but ZSMJ has been seen scrimming with some of his former teammates from the late LGD team.
Vici Gaming 2 has not joined a single tournament and are still deep in bootcamp. A few days ago, ZSMJ signed Vici Gaming 2 up for the upcoming Gosucup Asia VI but has unfortunately informed Gosugamers that they will be withdrawing from the tournament.
Vici Gaming 1 is expected to debut their new roster in the upcoming Netolic Pro League.
Vici Gaming 1 team roster:
Lu
'Fenrir'
Chao (C)
Tian Yu
'Cty'
Chen
Jian
'ZSMJ'
Gong
Xun Tao
'xtt'
Xu
Lin Sen
'fy'
Xu
Source:
Sgamer