Chinese shuffle incoming?
Gosugamers insiders have confirmed with us about a few roster changes that may possibly happen in China in the upcoming weeks. The shuffle mostly involves TongFu, For.Love, Rattlesnake and LGD.cn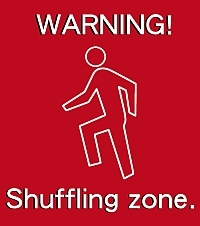 Nothing is officially confirmed as of now but Gosugamers have received information that Bai 'TuTu' Fan has left For.Love and is currently playing for Rattlesnake. TuTu was seen playing with Rattlesnake yesterday night in the qualifiers of DotaTalk League.
According to our sources, TuTu has not officially join Rattlesnake and is just playing as a stand-in for the team although the possibility is quite high.
Besides that, Jiao 'Banana' Wang has also reportedly left For.Love. His future in the competitive scene is unknown. With two players leaving For.Love, our sources told us that former DK player, Xiong 'Zippo' Zhou and an unknown player will be joining the team in the near future.
Besides TuTu, we also heard that Zhao Hui 'Sansheng' Wang has left TongFu and is also looking to join Rattlesnake too.
Rumors have also surfaced on
uuu9
stating that Xiang 'longDD' Huang will be leaving TongFu to replace Bin 'DD' Xie in LGD.cn. This was further confirmed by our insiders and may be happening in the upcoming weeks.
TongFu may be inviting Banana and former Panda player, Xi Ming 'yAobAi' Chen to play with them. However, this rumor is not confirmed by our sources and may be subject to changes.
It is worth paying attention to the rumor of LGD.cn and TongFu gunning for Chen 'Chisbug' Li to join their team. Chisbug played for iG in WCG in place of their star support player, Hock Chuan 'ChuaN' Wong.
It is also worth noting that there are no rumors surrounding DK and iG indicating that they may not be participating in the shuffle.
Team roster


 
Hao
Mu
Veronica
Banana (?)
yAobAi (?)

 
hanci
8gk
you
Zippo (?)
TBA (?)

 
Luo
Kabu
Lanm
Icy
TuTu (?)

 
Xiao8
DDC
Yao
Sylar
LongDD (?)
Roster changes

Teams
     Out     
       In      


Sansheng
longDD

Banana
yAobAi




TuTu
Banana

Zippo
TBA


Fan

TuTu




DD

longDD