Vici Gaming picks up ZSMJ
ZSMJ has officially returned to the competitive Dota 2 scene and will be announcing the remaining members of his team in the upcoming days. -Update- A screenshot of ZSMJ's team has surfaced and it seems that Vici Gaming have their full roster. However, Vici Gaming has not given their official confirmation on the issue and will be expected to announce it soon.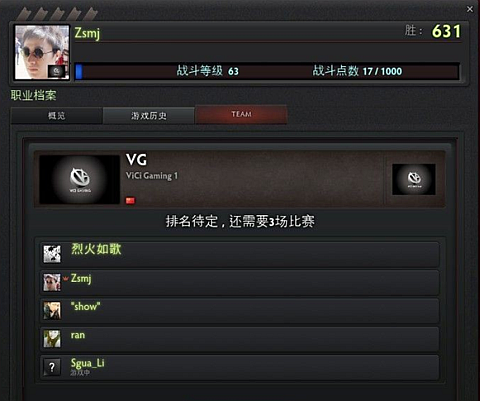 -------------------------------------------------------------------------------------------------------- Rumors of the return legendary farmer, Jian 'ZSMJ' Gong, has been circling the forums and Facebook posts of late. Today, Vici Gaming has announced that they will indeed be taking ZSMJ under their wings. Not to be misunderstood with the Vici Gaming team which participated in G-League, ZSMJ will be forming a second team with top Chinese players and the announcement of the remaining will come in the next few days. With this announcement, Vici Gaming currently owns two Dota 2 teams and one DotA team. Vici's addition, Yan Jun 'YaphetS' Bu, earlier this year will focus on DotA and not play together with ZSMJ. Sgamer reported that ZSMJ has arrived in Vici's headquarters in Hangzhou yesterday.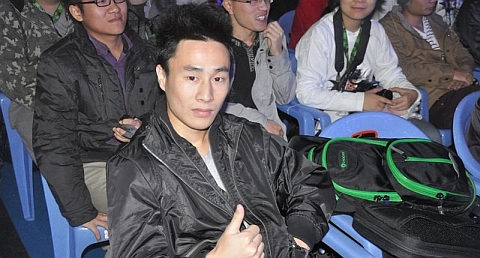 ZSMJ at World Dota Championship.
Both their two Dota 2 teams and their DotA team will be training in Hangzhou and is expected to join the next big LAN event in China. ZSMJ and his former team, FTD were sponsored by LGD after winning SMM 2009 in spectacular fashion. In 2010, LGD peaked and won three of four G-League seasons. ZSMJ played a phenomenal Medusa against EHOME in the ACG Chinese qualfiers and was soon deemed as the best carry in China by many fans across the world. In August 2011, iG bought over four of LGD's players and ZSMJ was left all alone in LGD. ZSMJ tried to revive the team with the help of Ning 'xiao8' Zhang but to no avail. ZSMJ then faded into the sea of rising players in China. In December 2012, ZSMJ announces his return to the competitive Dota 2 scene and will be actively looking for a team.
Vici Gaming 1 team roster:
Lu "Fenrir" Chao (C)
Tian Yu 'Cty' Chen
Jun Jie 'sydm' Tong
Xun Tao 'xtt' Xu
Lin Sen 'fy' Xu
Vici Gaming 2 team roster:
Gong
'ZSMJ'
Jian
To Be Announced
To Be Announced
To Be Announced
To Be Announced
Vici Gaming DotA team roster:
Yan Jun 'YaphetS' Bu
Maybe
xiaotuji
nL_Ks
队长给我球 Source:
Sgamer