THOR: Nth and Fnatic are the group winners

The group stage is over, NoTidehunter and Fnatic won all of their games. 4 Friends + Chrillee aswell as Pulse Esports take the runner-up positions. Semi finals are rescheduled for tomorrow 10.00.
ROOT-Gaming are eliminated already after a shaky group stage performance, dropping all three games. Group B just started with Fnatic and Pulse being the favourites. The winner of the group gets paired vs 4FC in the semi finals while the runner-up will have to take on NoTidehunter. The semi finals are scheduled to start at 19.00, but some delay is likely.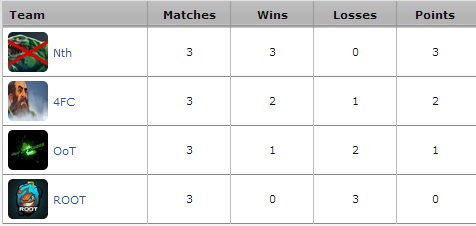 UPDATE
: Fnatic played a solid group, winning all their games rather convincingly with EternalEnvy sitting behind them all the time, studying and taking notes. The group winner game, Pulse vs Fnatic featured a 5vs5 situation before minute 0 with both teams searching for the other one. Fnatic won the skirmish 3-0 and Pulse didn't manage to recover after that, resulting in Fnatic doing well in all lanes and eventually winning the game pretty straight forward.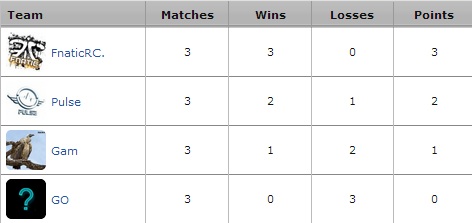 The semi finals are rescheduled from 19.00 today to 10.00 tomorrow. 3rd place match and Final will be played 15.00 tomorrow.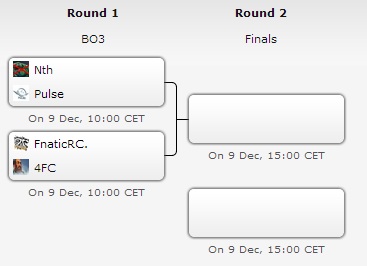 More information: Coverage hub and live blog