PartinG with another world championship at WCG '12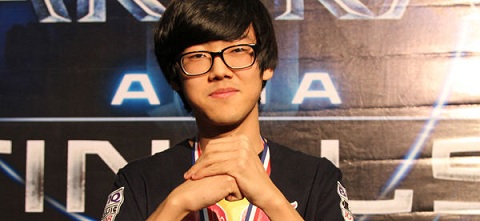 StarTale's Parting is crowned "world champion of StarCraft 2" at yet another tournament. The Korean triumphed over French protoss Adelscott and took his second premier gold this year.
After finishing second in the group stage and almost losing to Canadian protoss CombatEX in the round of eight and home turf player MacSed in the semis, Parting met Millenium's Adelscott in the grand final. Adelscott had already eliminated many a renown name from the tournament including Fraer, KiLLer, Fenix and Lowely but ended up being no match to the Korean, to whom playing a PvP in a major grand final was anything but
terra incognita
.
A quick 2-0 put Parting on top of it all (and $25,000 richer) and continued the tradition of South Korea never losing a WCG final. The bronze finalist will come from the match between Lowely and MacSed and is yet to be determined.