GoDz, MrBlue go through GEST groups - Preview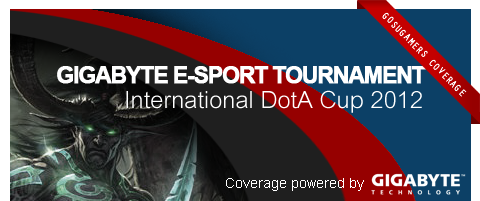 GosuGamers broadcaster and event international show host David "GoDz" Parker and joinDOTA's Terrence "MrBlue" Wong take a look at the group stage for this weekend's GIGABYTE E-Sport Tournament. They both agree that Mineski is one of the top contenders for the tournament, and that Group D is considered the Group of Death.
David "GoDz" Parker is the broadcaster for the GIGABYTE E-Sport Tournament as well as one of the fire souls of GosuGamers broadcasting team.

Terrence "MrBlue" is a former GosuGamers editor with big insights in the Southeast Asia scene. Nowadays he is writing for joinDOTA.com.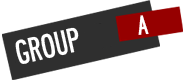 Velocy
Indonesia
0
0
0
Invasion ReD
Malaysia
0
0
0
Mineski
Philippines
0
0
0
iDeal
Thailand
0
0
0

"Well my favorite to take this first tournament features in this group, Mineski.
They've proven at SMM and since to be one of the most consistent Dota teams despite their unconventional and innovative style. I can't see them losing any of their 3 matches, although they may get a draw when they go against who I see to be the main contenders for the group, Velocy." - GoDz

"Mineski is definitely the favorite
and my pick to get out of the group stage. Their unorthodox picks will catch teams off guard and even though their "Bottle-Crow" has been criticized heavily, it no doubt helped them win quite a few tournaments. If they were to fall short, I put my money on Invasion Red on getting through. An up and coming team from Malaysia that can potentially take the scene by storm. - MrBlue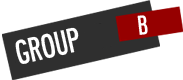 eNcy
Indonesia
0
0
0
Orange
Malaysia
0
0
0
Aeon
Singapore
0
0
0
Neolution
Thailand
0
0
0

"This group includes 3 fairly well known teams, and a complete underdog, eNcy, who I don't know anything about. Among the other 3 teams,
I've heard rumors of instability within the AEON lineup, and haven't even seen the team compete in DotA, only in Dota 2.
I feel this group is just Orange, Neolution + 2. Funnily enough, Orange vs Neolution is the ESTC 2011 grand finals rematch, so maybe Neolution will be looking to cause an upset this time around. I think they'll have to prepare some strategies to surprise Orange if that's the case!" - GoDz

"Group B is a little trickier in my opinion.
Orange and Aeon would be the favorites to get through, but both teams have been playing Dota 2 more lately.
With it being especially true for the latter. But I'll put my money on Orange getting through with their star-studded lineup and me being an Orange fanboy." - MrBlue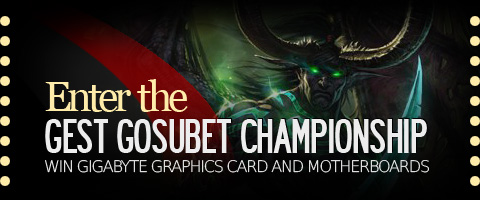 With this newfound knowledge, make sure to place your best for tomorrow's group stage! The first matches kick off at 06:00 CET, so don't miss out!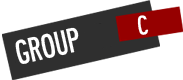 RedSpade
Brunei
0
0
0
iZone125
Philippines
0
0
0
Trust
Thailand
0
0
0
SkyNet
Vietnam
0
0
0

"Looking at this group makes me wonder. Who on earth will go through.. SkyNet who have had some good recent success, who I would consider more consistent than their fellow countrymen in the tournament, and have used the Lion+Enchantress dual jungle to great success in the Roccat GosuCup.
If teams aren't prepared for this aggression they could run away with the group.
With that said, MiTH Trust are the definition of consistency within SEA. I can't remember their last title, but I also can't remember the last time they lost to a team they shouldn't and the last tournament they didn't perform well in. Then you have some actual underdogs in iZone125 and RedSpade, two teams I feel are capable of taking games off anyone in the group. My guess? Well, I'm thinking an upset is to come from this group... Just I don't know who." -GoDz

"Group C has to be the most stacked group of them all.
Trust will definitely get through this group. Skynet has been touted as one of the best from Vietnam, but quite honestly, their results from GosuCup and other online tourneys are pretty underwhelming. I'll them up for causing an upset, but I have my reservations." - MrBlue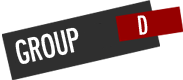 G7
Myanmar
0
0
0
XctN
Philippines
0
0
0
MYM
Singapore
0
0
0
StarsBoba
Vietnam
0
0
0

"My favorite group by far. Firstly, this group features two of the big boys
of the tournament in MYM and StarsBoba. With that said, neither of them are close to being favorites of the competition, MYM who seem to be out of form and also out of training, as they have only really been playing their official Dota 2 matches when they have them. Then you have StarsBoba. Have you guys seen or heard of them at all in the past year? Because I sure haven't. They didn't even attend SMM, so one can only wonder what kind of form this legendary team is currently in. Moving on, the Filipinos represent a legitimate contender to this group, and possible the title for this first tournament, rumored to be better than Mineski, they really have to prove their worth here. Finally, G7 in my eyes represent the underdogs in this tournament, if there's an underdog to come through in this tournament from the team list I would have said them. From the groups... Well they have their work cut out. I guess it's not a true underdog story if they didn't get put into what I see as the Group of Death!" - GoDz

"Group D would definitely be considered to group of Death in my opinion.
MYM is basically the former MUFC with ky.xy being swapped out with hyhy and we all know how strong MUFC was. XCTN being considered the 2nd best team in Philippines can surely put on a great show as well. There hasn't been much news about StarsBoba lately, but their roster seem to have not changed much and like MUFC, we all know how strong StarsBoba can be. The Burmese team, G7 may not have won anything as of yet, but their results are still pretty impressive. In SMM, they only lost games to DK and IG, I say G7 will cause a possible surprise." - MrBlue