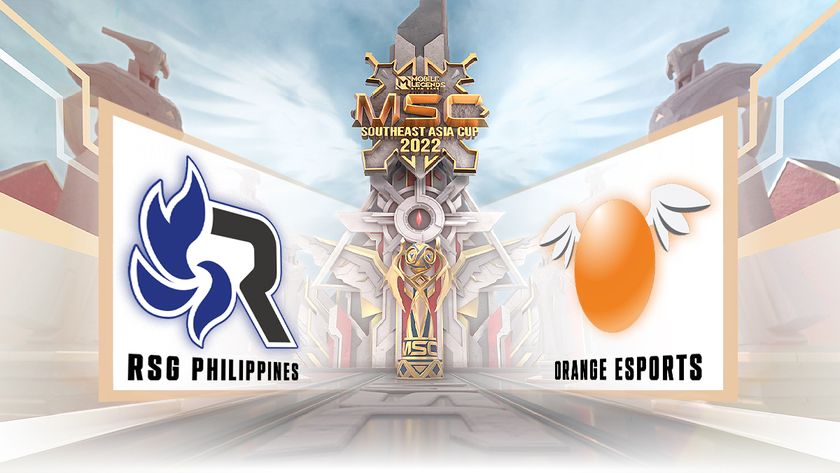 MSC 2022: RSG PH and Orange Esports keep their upper bracket flames alive
Playoffs begun today at the Mobile Legends: Bang Bang Southeast Asia Cup 2022, with two teams keeping their upper bracket dreams alive.
After both RSG squads ended up being drafted into the same group for the group stages of MSC 2022, it was time for both teams to move on into the playoffs to face their challengers. For the dominating Philippines roster, it would be the surprising opponents of Falcon Esports, bringing in their special Myanmar brand of MLBB to the fray, while RSG Singapore faced off against one half of the hometown heroes, Orange Esports.
The Falcons fall
While they put on a magnificent showing in the Group Stages, managing to draw against Todak and pummel Onic Esports out of MSC 2022, today was a much tougher challenge for Falcon Esports. However, it was clear that this team were never to be underestimated – even through a series against the tournament favourites from Philippines, RSG PH. Although RSG were able to pluck the series victory, it definitely was a hard-fought one, with Falcon dominating the early game period in the first and third game, and outright destroying RSG in a half-hour game two brawl.
Hometown heroes make a comeback
After witnessing RSG PH moving on in the upper bracket, RSG SG were hoping to follow in their footsteps, much like they did out from the Group Stages. However, standing in their way was an extremely tough challenger in the form of the Malaysia runners-up, Orange Esports. Allowing the Wanwan through in game one would be the biggest mistake Orange would make in the entire series, as the hero seemed far too strong in the current meta. But after going down a game, Orange got themselves set for what would be an epic reverse sweep, with some fantastic plays and pickoffs around an 18-minute Lord to secure the series in game three.
With that, the first two series of upper bracket action from MSC 2022 have come to an end, but today we would see no eliminations. The two teams who would unfortunately see themselves losing after two magnificent MLBB series would be Falcon Esports and RSG SG. Both will now fall into the lower bracket, where things could end very quickly. For RSG PH and Orange Esports, glory awaits in a few days when they return to upper bracket semi-final action.