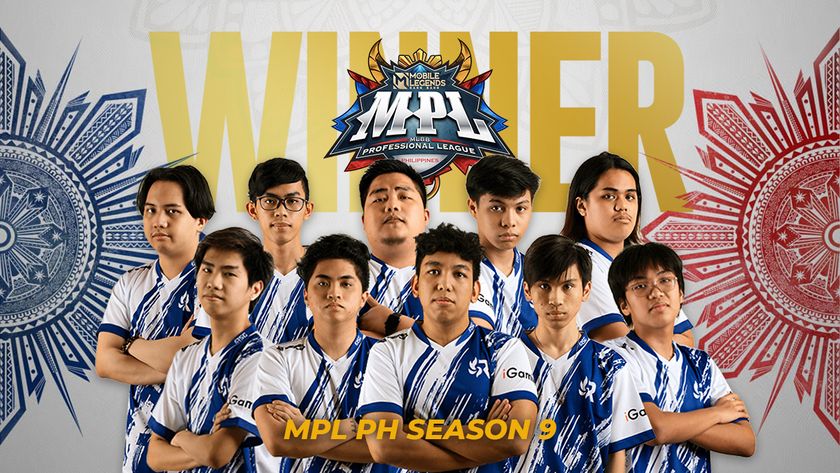 RSG PH are the new champions of MPL PH Season 9
MPL PH Season 9's grand finals were upon us, as we crowned a new champion of the region with a best-of-seven series.
After Smart Omega Esports destroyed TNC Pro Team in the lower bracket finals, it was time for us to see a new champion of the Mobile Legends Professional League Season 9 crowned, as RSG PH were awaiting in the grand finals. Win or lose, both teams had already proved their strengths this season, and both would already be assured to represent the Philippines at MSC 2022 later this year.
It was clear that this was going to be an absolutely epic series from these two teams, with Omega coming off their revenge over TNC and RSG playing some of the best MLBB this season. RSG were the first to get off the mark, dominating their opponents, although slipping up at time. However, Omega's reply was a two-kill game, in which they managed to tie up the series with perfect moves of their own.
Following their first loss in the MPL PH Season 9 playoffs, RSG went into full-focus mode, as they spent the next two games completely dominating Omega. While Light continued to perform as the Regular Season MVP we know him to be, EMANN was able to sit back and blast, once again – with his game 4 Clint gunning his team onto match point.
With their backs against the wall, Omega needed a miracle to come back into the series – and that seemed to come in the form of Raizen. Twice in a single game, Raizen was able to steal Lord away from RSG PH, keeping his team in the series for brief windows. However, Light's Khufra proved to be the deciding factor, finding perfect openings to pick off vital members of Omega. In the end, it was all too much for Omega to handle, as they fell to a 4-1 defeat.
With that, MPL PH Season 9 is at an end, with RSG PH being crowned as the new champions of the region after giving us an amazing Regular Season and only dropping a single game in during the playoffs. It is a hard defeat to take for Smart Omega Esports, who certainly proved themselves worthy, once again. However, both teams now head to MSC 2022 later this year – and Omega have a title to defend, while proving that PH is still the best region in Southeast Asia's MLBB scene.