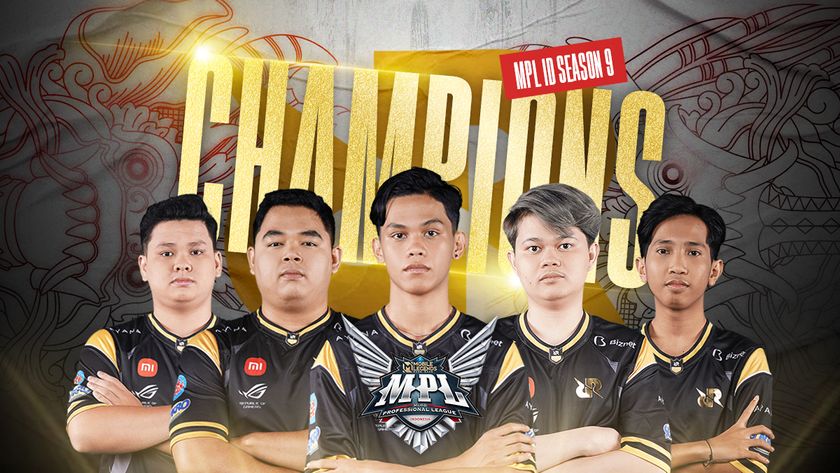 RRQ Hoshi are the MPL Indonesia Season 9 champions
In the grand finals of the Mobile Legends Professional League Season 9 in Indonesia, Onic Esports and RRQ Hoshi would be going head-to-head.
In an exact replay of the MPL ID Season 8 grand finals, Onic Esports and RRQ Hoshi would be fighting to become champions of the reason. With both teams having played at the M3 Championship, they were both confirmed to represent Indonesia's MLBB prowess at the Mobile Legends: Bang Bang Southeast Asia cup later this year – but the glory of ID was the only thing in their sights right now.
After Onic were able to survive a gruelling lower bracket final against Aura Fire earlier in the day, the team would need to continue their winning ways if they wanted to retain their MPL ID championship title. Onic's first game ended in a technical disaster, as they came back from a pause to get destroyed, as RRQ got the early lead in the best-of-seven. Alberttt was at the forefront of everything as the MVP, as his Ling made sure that Onic were left to catch up.
Game two was the Kiboy show, as his Selena proved to be one of the main factors in Onic's comeback. With that said, Drian's Xavier caused all the damage that would tie the series at 1-1. With VYN on Franco, RRQ were assured to take the lead again, as he hooked and suppressed his team to a new lead, with them eager for revenge for Season 8.
Onic allowed VYN to pick up the Franco once again, but their main issue was Alberttt's Karina, which secured a triple kill at the 8-minute mark and pushed his team into championship point. Onic seemed to be confident enough to leave VYN's Franco open, which was definitely a terrible idea for the Season 8 champions, as he hooked RRQ into a brilliant revenge.
After losing in an extremely close grand finals in Season 8, RRQ managed to get their revenge, absolutely destroying Onic Esports in both the upper bracket finals and the grand finals, as they marched on to be crowned the kings of MPL ID Season 9. For both teams, they will head back to the planning table as they qualify for MSC 2022, where they will look to become kings of Southeast Asia.