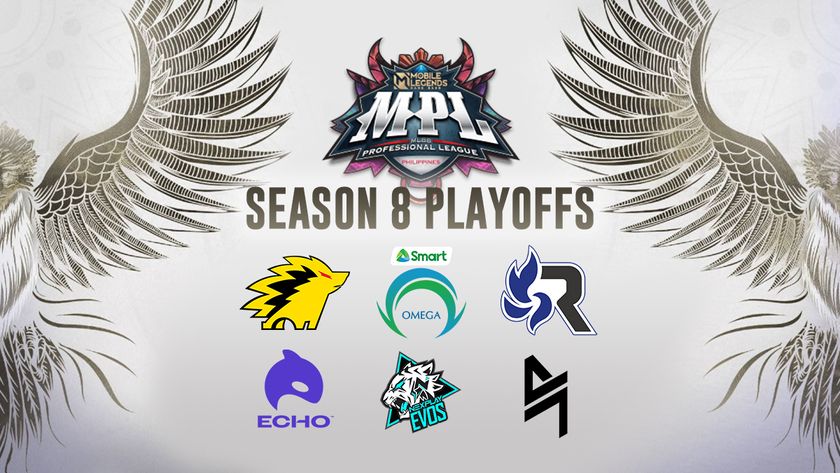 MPL PH Season 8 playoffs are set
A crazy final week of the MPL PH Season 8 Regular Season comes to an end, as six teams advance into the playoffs and two are eliminated.
Mobile Legends Professional League Philippines saw its final week of Regular Season action take place over the past weekend. Unfortunately for two teams, this would also be their last time in Season 8 as they would not be making it into the playoff stage.
The Bren and TNC swansong
Bren Esports is easily one of the most recognisable names in both MPL PH and the MLBB scene at large. The team, founded in the first ever season of MPL PH, has been constantly showing off their talent, winning titles at MPL PH Season 1 (As Aether Main) and 6, MSC 2018, and even the M2 World Championships. Having always made it into the tournament playoffs, Bren have had an extremely tough time in Season 8, and have now, for the first time ever in MPL PH history, not made it into the playoff stage.
Week 7 was always going to be rough for Bren Esports, needing to sweep both Echo and Blacklist International if they wanted any shot at reaching playoffs. Sadly, Bren took no wins from these two series and were eliminated from MPL PH Season 8.
TNC Pro Team may have been a new organisation in the current MPL season, but they are made up mainly of players from the Sesaon 7 roster of Work Auster Force but also including some from Cignal Ultra and Smart Omega. Although the team found a few early victories in the season and closed out their own season with a stunning victory over Onic PH, they were not able to find the path they needed into the playoff stage.
For Week 7, TNC required two clean sweep victories, but with Smart Omega Esports as their first challenger, this was not meant to be, as they were unable to find a win in that matchup. Unfortunately, TNC Pro Team join Bren Esports on the outskirts of the MPL PH Season 8 playoffs – both tied on 14 points at the bottom of the standings.
Playoffs are coming
With that out of the way, we can now look to the MPL PH Season 8 Playoffs, which is set to take place from October 21-24, with a total of eight series over the three-day period, including a best-of-seven grand final to determine the champions of Season 8.
The six teams that have made it through to the MPL PH Season 8 Playoffs, in order of their standings, are: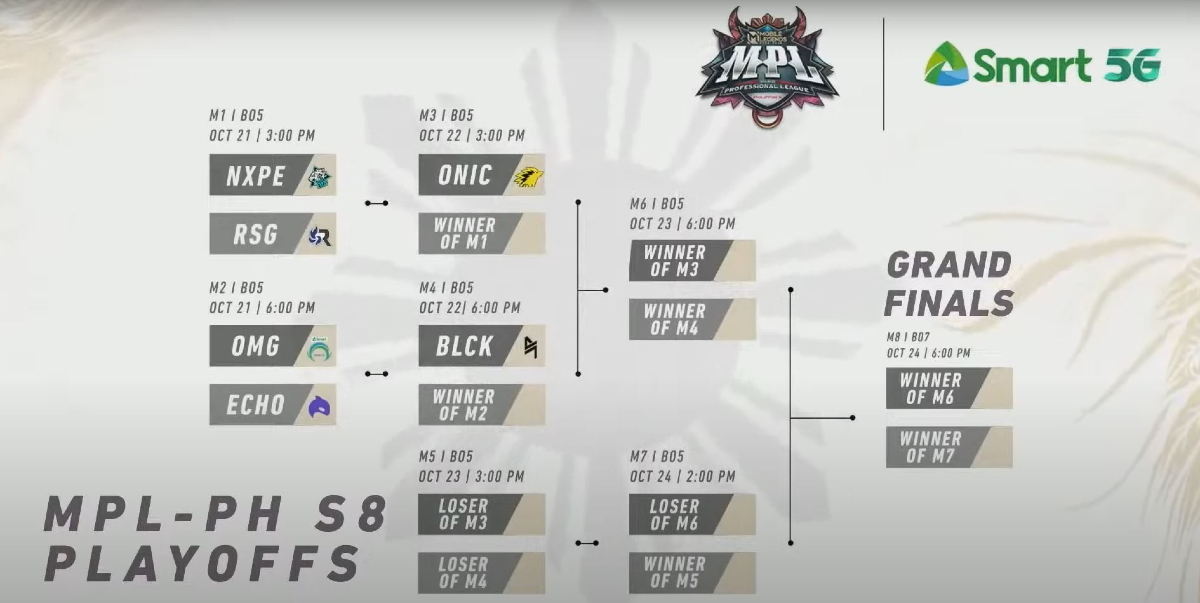 As can be seen in the schedule above, the tournament will open with two elimination series, as NXPE take on RSG PH and OMG go up against Echo, with these four teams fighting for their tournament lives right from the start. All series in the playoffs, apart from the grand finals, will be a best-of-five format, as the teams go in search of the MPL PH Season 8 championship title, and a chance to represent their region at the M3 World Championships later this year.